Inmate who escaped Fla. prison captured
Authorities found a razor and two screwdrivers on the inmate when he was caught
---
By Corrections1 Staff
CLERMONT, Fla. — An inmate who escaped from a Florida prison was caught by authorities.
Authorities said inmate Alinton John, 34, was captured without incident Friday after escaping from the Lake Correctional Institution on Thursday, the Daily Commercial reports. Police said John walked away from his outside grounds job at the facility's motor pool.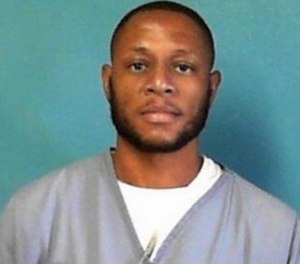 Investigators believed that John stole a 2001 Toyota pickup with a firearm inside it. Patrick Manderfield, Florida Department of Corrections spokesman, said authorities found a razor and two screwdrivers on the inmate when he was caught, according to the Orlando Sentinel.
John is serving a 15-year sentence for aggravated assault with a deadly weapon. 
He's being held at the Orange County jail and has not yet been charged for the escape.