NY inmate attempts to escape hospital, fails
Officers say Sebastian L. Bonk pulled his leg shackles higher up on his legs in an attempt to make running out of the building easier
---
By C1 Staff
MEDINA, N.Y. — A N.Y. inmate has more charges coming after allegedly attempting to flee a hospital. 
According to WIVB, 23-year-old Sebastian Bonk was being treated at a local hospital for health issues when the emergency room door opened and Bonk ran out of it.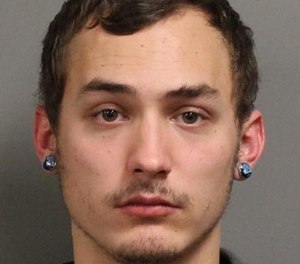 Officers say he pulled his leg shackles higher on his legs in an attempt to make it easier to run out of the building. 
He was eventually captured by a CO and physician's assistant who pinned and handcuffed him. 
Deputies and members of the Medina Police Department arrived to secure Bonk, and the nurses and CO were treated for injuries, WIVB reports. 
Bonk was originally charged with rape and tattooing a child and criminal possession of a forged instrument.
He is charged with escape, resisting arrest, two counts of third-degree assault, and second-degree assault on a CO. 
His bond is set at $30,000.