Police: Man who escaped prison in 1979 found in Kentucky
67-year-old Billy Burchfield was living under an assumed name, which he took from a cousin who had died
---
Associated Press
LONDON, Ky. — A man who police say escaped from a Georgia prison in 1979 and eluded authorities for nearly four decades has been arrested in eastern Kentucky.
Police in Laurel County say 67-year-old Billy Burchfield was living under an assumed name, Harold Arnold, which he took from a cousin who had died. Burchfield was serving a 16-year sentence for manslaughter when he escaped 37 years ago.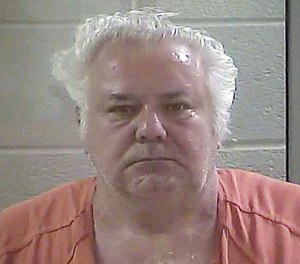 Laurel County Sheriff's spokesman Gilbert Acciardo said a tip from law enforcement in Jackson County, Georgia, led them to the suspect.
Detectives went to a house in Laurel County on Wednesday night and spoke with Burchfield, who submitted to fingerprinting. Kentucky State Police and FBI officials used the prints to confirm his identity.
Burchfield was jailed. He has denied to police that he is a fugitive.
Copyright 2016 The Associated Press