4 things that change once you become a correctional supervisor
Are you ready for the profound changes that take place when you transform from correctional officer to supervisor?
---
I have been a jail in-service training instructor for over 30 years. I recently noticed a good thing. More emphasis is now being given to the proper training of corrections supervisors.
When I received my corporal's stripes, I was fortunate enough to have both a good squad sergeant and lieutenant. They were patient and gave me some great advice on how to be a successful supervisor. One of the most important things I learned when I became a jail supervisor was how my responsibilities evolved. Profound changes take place when a correctional officer (CO) transitions from line officer to supervisor. Here are four things to consider:
1. Time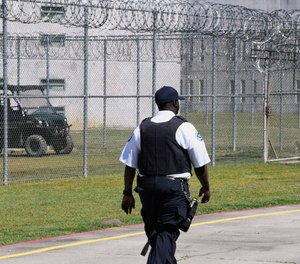 The first change is time. When you were a line CO, you usually went home at the end of your shift. Generally, you went to the locker room after post relief, changed into your civilian clothes and walked out the door. But when the squads were short, or there was a serious incident like an inmate fight or suicide, you were expected to stay over to get the paperwork is done. Early on as a supervisor, you realize you need to stay to plan for the next shift, to sign off on incident reports, to counsel officers and to pass on vital information to the oncoming shift and their supervisors. You may have to attend briefings and meetings. Time takes on a different meaning as a supervisor.
2. Friendships
The second change involves friendships. On the line, you were friends with your peers. You had the same rank and socialized. You griped and talked about the brass. Now you must supervise the people you worked with.
There will be times when you will have to correct mistakes and write evaluations. In a respectful way, you will have to remind your colleagues that while you are still a friend, you are now a "boss." I found that if your interpersonal relationships were good before you got your stripes, it is more than likely you will get respect from those you supervise after you are promoted. Listen to suggestions. As a line CO, you most likely had thoughts on how things could be better. Now you could put the ideas of your former CO peers into action.
Never throw your supervisory "weight" around. If you do have to discipline the very people you worked alongside, make sure you have just cause and documentation.
3. Correctional philosophy
The third change involves your correctional philosophy.
Corrections has three philosophies:
Punishment;
Treatment;
Prevention.
Punishment includes the incapacitation of hardcore offenders. The courts sentence these offenders to periods of incarceration. Corrections maintains control of these inmates, working to keep the public safe by striving to prevent escapes and crimes committed inside the facility.
Treatment means that offering programs to offenders who are serious about changing their behavior. Facilities offer educational, substance abuse, vocational and religious programs to help reduce recidivism.
Prevention is closely related to treatment. Through programs and community corrections, such as work release and community service, we try to prevent offenders from committing future crimes. Probation works to keep the offenders out of correctional facilities and prevent further criminality.
The correctional supervisor must be flexible concerning the three correctional philosophies. For example, you may have worked in custody or confinement for many years and believe that inmates should be locked up or that inmate rehabilitation programs are a waste of time and money. You believe in punishment and that the courts should take away offenders' freedoms. Then you are promoted to sergeant or lieutenant and are transferred to the institution's programs section. Now you must make the programs run, work with civilians and supervise inmate volunteers. You are now in treatment mode. Or you may be transferred to community corrections where you help offenders stay out once they are released.
COs who believe strongly in treatment are promoted and assigned to a confinement squad; COs spending years in confinement and security are assigned to programs.
As a supervisor you must be flexible and adaptable in your thinking. I have had good supervisors who have been supervising a squad ask me for advice on how to work with civilians in programs. My advice is to learn as much as you can in the different philosophies of corrections. This will make you a well-rounded supervisor who is an asset to the department.
4. Stress
The last change is stress. More rank means more responsibility. You will be conducting performance evaluations and enforcing department discipline. These things can have a serious impact on a CO's career. Do not be hot and cold, even when you are having a bad day. Your staff looks to you to be calm, positive and consistent.
In closing, if you have been promoted, good luck and hopefully you will have a great career. Remember, as a supervisor, things will always change! How adaptable are you?