5 must-have leadership skills in corrections
Good leadership inspires others to perform their best
---
By Sgt. David Cardinal, C1 Contributor
Leading a group of six or 600 requires the mastery of many leadership skills. While some levels of leadership have specific requirements, I believe the following "must-have" leadership skills, which form the acronym ADMIT, can serve as a baseline for any leadership position.
1. Assertiveness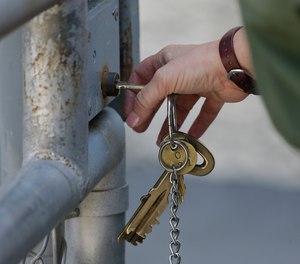 Be assertive in who you are and what you expect from others. We all have weaknesses, and no one can be the best at everything. Assert what you are good at and acknowledge what you are not good at. Compensate your weaknesses in a positive way by finding out the strengths and weaknesses of others in your group. Harness their strengths and work to improve on their weaknesses. The greatest leaders surround themselves with people who can get things done and produce results.
2. Decisiveness
Be swift, resolute, logical and considerate when making decisions as this works to help strengthen people's faith not only in you as their leader, but also in your group's greater endeavors. Nothing can diminish a group's synergy and cohesiveness more than a leader who wavers from one decision to another. Expecting the unexpected and having a plan in mind gives you strength as a leader.
3. Messaging
A leader needs to be able to provide a solid message and communicate the group's needs, goals and any changes that can, and often do, occur. A leader needs to concisely communicate tasks – which is often just as important as the tasks themselves. In any stressful situation the leader must maintain control and the ability to process and disseminate new information in an expedient and efficient manner for all to understand and adhere to. Whenever possible, try to be effective in communicating the "big picture" ideas you are all working toward.
4. Inspirational
Nothing motivates people and improves morale greater than inspiring greatness in others. When morale is high, people are positive, productive and supportive. Success should be openly celebrated with quick praise for achievement of goals, both great and small. Never criticize people in front of others. If adjustments or improvements need to be made, pitch in and help correct what needs to be done in a supportive manner. When good leadership is demonstrated you inspire others to perform their best.
5. Team
We often don't choose the people we work with, but you are a team none the less. Fate or circumstances bring people together in various situations and a leader must help them find ways to work together to achieve success as a team. Greater productivity and higher levels of morale result from good team building. Good leadership helps others avoid personal conflict by guiding an individual's frustration into tasks that can benefit the group and their situation. Working together to overcome adversity creates trust, strong bonds and comradery.
Conclusion
While leadership is often earned through past achievements and skills acquired over time, sometimes leadership is thrust upon us by events or circumstances. Understanding these five ADMIT leadership skills can help you bring people together and lead them to overcome the challenges and adversities facing your teams.
Good luck in all your endeavors. Be alert, be aware and be safe!
---
About the author
Sgt. David Cardinal has been in the service of the Wisconsin Department of Corrections since 1995. He has served at four different correctional facilities over his correctional career. He has worked in every area of correctional operations within medium and maximum custody levels and has been a strike team leader in an Emergency Response Unit. Additionally, he has been a field training officer helping to train and guide incoming security staff on the facility's daily functions and operations.