Employees at Texas jail underpaid for years, feds investigating
Attorney John Forrest said COs at the jail who work with federal inmates have been underpaid for years
---
By Christin Coyne
Weatherford Democrat, Texas
WEATHERFORD, Texas — Employees at the Parker County Jail who have worked with federal inmates have been underpaid for years, a county official confirmed as the U.S. Department of Labor looks into the issue.
A spokesman for the U.S. Department of Labor told the Weatherford Democrat that investigators with the Wage and Hour Division have an open investigation involving the Parker County Jail.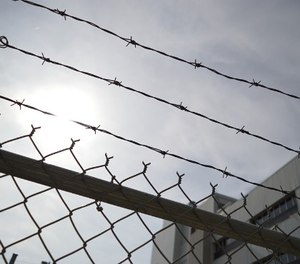 "It has to do with the McNamara-O'Hara Service Contract Act and it's ongoing so all we can really tell you is that it's ongoing," spokesman Juan Rodriguez said.
The McNamara-O'Hara Service Contract Act is a U.S. labor law governing workers' wages when the federal government uses contractors.
Rodriguez said he could not provide information on what prompted the investigation.
Correctional officers who work with federal inmates have been underpaid for years, Parker County Attorney John Forrest confirmed this week.
Forrest said LaSalle Corrections, the company that operates the jail and employs jail staff, has been in negotiation with the U.S. Marshals Service since 2015 about the pay scales for jail employees who work with federal inmates.
"Since we're privatized and we have federal inmates, then we have to pay federal wages whenever those individuals aren't segregated or cannot be segregated by our workforce," Forrest said. "So we've submitted in for the feds – since we have federal inmates within that private jail – to determine the prevailing wages, federal wages, for those employees. So it's a pass-through cost that will be submitted back to LaSalle for any additional wages in excess of what you would just pay for any particular county inmate."
The Weatherford Democrat left voicemail messages for LaSalle Managing Director Billy McConnell, Executive Director for Texas Rodney Cooper and Director of H.R. Randi Clifton but was unable to reach them for comment by Friday afternoon.
"LaSalle is trying establish what salaries should be paid those employees that work with the federal inmates," Forrest said. "While waiting to get that number, they are still just paying county [inmate rates]."
Parker County contracted with LaSalle to operate the jail beginning Oct. 1, 2015.
Forrest emphasized that Parker County Sheriff Larry Fowler has saved county taxpayers significantly and protected the county from litigation by contracting with a private corporation to operate the jail.
Housing federal inmates saves money by allowing the jail to operate at full capacity and more efficiently, Forrest said.
Federal inmates are segregated from the county inmates and make up a relatively small number of those housed in Parker County, Forrest said, adding that the responsibilities are the same as those assigned to work with county inmates but the rate of pay is higher.
"What they did was they paid them the rate that all the other county [jail] employees [working with county inmates] were receiving, knowing they would come back and supplement that additional amount once the feds established the rate that they should be paying for supervising or being a jailer for federal inmates," Forrest said.
LaSalle has documentation and is arguing that they've been in communication with U.S. Marshals Service in Washington, D.C., trying to get the rate established since 2015, Forrest said.
Forrest said his understanding is that LaSalle has been arguing that Parker County shouldn't have the same federal rate as others such as Tarrant County.
Though the federal government contracts directly with Parker County rather than LaSalle to house federal inmates, Forrest said Parker County won't be on the hook for making up the difference in wages.
"The way it'll look is the county has an obligation but in reality its LaSalle who's managing the jail that pays that obligation," Forrest said. "And so, we're just working through those numbers to establish what they've had to get."
The difference in pay between employees working with county inmates and employees working with federal inmates is dependent on position, region and job duties, said Forrest, who said some individuals may see a pay difference of at least $4 per hour.
The total amount in back pay owed could be as high as $1.5 million, though that number could be much lower after discussions between LaSalle and the federal government, Forrest said.
While Parker County was aware over the years that the rate of pay for employees supervising federal inmates was under negotiation because the county is part of the process, Forrest said he is not sure whether the county knew that jail employees were being underpaid during that time because they are LaSalle employees, not county employees.
Forrest said the issue may have also occurred during 2014 or 2015 when Community Education Centers later acquired by The GEO Group, operated the jail.
He said he expects any similar issues during the time CEC operated the jail to be absorbed by The GEO Group rather than Parker County.
Parker County Judge Mark Riley, through a spokesman, referred the Weatherford Democrat to Forrest for comment on the issue.
The Weatherford Democrat left a voicemail message for Parker County Sheriff Larry Fowler at his cell phone number but was unable to reach him by deadline Friday afternoon.
The Weatherford Democrat Thursday requested public records from the county, including correspondence between the county and the Department of Labor on the issue, but did not receive a response by Friday afternoon.
©2018 Weatherford Democrat (Weatherford, Texas)