How tech can take the risk out of inmate calls
A powerful digital tool detects illegal three-way calls, and automatically sends email alerts to authorities when they occur
---
By James Careless
Monitoring inmate telephones effectively is extremely important for correctional facilities. Some inmates abuse their calling privileges by conducting illegal three-way phone calls that connect them to other inmates. Such forbidden calls can be used to plan gang violence, intimidate witnesses, or coordinate drug smuggling.
With an average daily population of 679 inmates, Pennsylvania's Erie County Prison is familiar with the problems caused by covert inmate-to-inmate phone calls.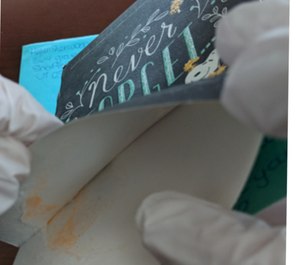 This is why the facility has hit hard against this practice by implementing Securus Technologies' Inmate Interconnection Evaluation and Reporting (ICER) system to monitor and manage its inmates' telephone calls.     
"With ICER, we find out whenever an inmate is illegally talking to another inmate over the phone, even if they do so by using three-way calling to hide this violation," said Michael Holman, Deputy Warden of Operations with the Erie County Department of Corrections. "It really helps us monitor what's happening in our prison."
How ICER detects illegal inmate calls
Under the law, inmates are not allowed to call other inmates in the same complex or at other facilities.
To bypass this restriction, an inmate can call someone on the outside, who then calls another inmate on their behalf using a separate telephone line. Creating such a three-way call can be as simple as holding the two telephone handsets close together so that the audio from one handset is picked up by the other's microphone and vice versa. In this way, an inmate can call any other inmate with access to a phone, right under the eyes of officers.
The computerized ICER system is designed to catch these cheats by analyzing voices and background audio on all calls. Thanks to the system's database of inmate audio files, it can detect and record whenever Inmate A is speaking to Inmate B even if the phone log does not show the three-way connection. ICER also detects and records where the inmates are housed, the phone numbers used, and the call's date and time. 
"ICER sends us email alerts whenever it detects inmate-to-inmate calls," said Holman. "When we know which inmates are talking to each other, we can determine which outside number was acting as a telephone bridge – and then block that number. We can also use the call recordings to find out what was being said and what violations were taking place and take steps to prevent and prosecute them."
Benefits of ICER in action
For Erie County Prison, having ICER in place has enhanced security.
"We've had instances where inmates have used our phone system to intimidate inmate witnesses for court cases," said Holman. "With ICER, we are able to detect these attempts and pass this valuable information on to law enforcement." (In one month alone, ICER detected and flagged 10 illegal inmate-to-inmate calls at the facility.)
The data collected by the ICER system makes it easy to document and discipline inmate call violators and to share this data quickly with other agencies without emailing large audio files.
ICER also helps this prison cope with the curse of geography. In a bid to help inmates stay in touch with their families and friends – because continued inmate contact with the outside world has been proven to reduce recidivism – the State of Pennsylvania tries to house inmates at Erie County Prison who have ties to the region. Unfortunately, this can make it easy for inmates to find willing outsiders to support illegal three-way calls – the very calls that ICER helps to foil.
As well, Erie County Prison is close to a state women's prison. This proximity motivates illegal inmate-to-inmate calls in both directions. Thanks to ICER, Erie County Prison now has a handle on these unapproved male-female interactions.
Other ways tech improves safety
ICER is just one of many Securus Technologies products that are making life safer for everyone at Erie County Prison.
For example, Securus' Digital Mail Center (DMC) eliminates the dangers of drugs being smuggled into prison using cards and letters. It does so by having all mailed correspondence digitally scanned at a central location and then transmitted to inmates for viewing on tablets or freestanding video kiosks.
"We had a big problem with Suboxone being smuggled within the paper layers of greeting cards," said Holman. "This problem no longer exists. Having the mail scanned at an outside location also eliminates the need for a third-shift officer to do this work in-house. This saves us a lot of time and is easier for our staff."
Meanwhile, Securus' Investigator Pro can help prison officials detect inmate PINs that have been stolen by other inmates committing fraud or to pay off gambling debts and/or access illicit services. Investigator Pro's state-of-the-art voice analysis software can also be used to investigate illegal inmate phone calls, in tandem with ICER.
All told, Securus Technologies' products have made Erie County Prison more secure than ever before. "ICER, DMC and Investigator Pro have made drastically positive changes at this facility," said Michael Holman. "They've been lifesavers for us. Without these technological solutions, I don't know what we would be doing."
---
About the author
James Careless is a freelance writer with extensive experience covering law enforcement topics.