Stop blaming the COs for systemic problems in corrections
The correctional officers assigned to monitor Jeffrey Epstein were working in an understaffed facility that put them and the inmates at risk of harm
---
Jeffrey Epstein is dead and two correctional officers are bearing the brunt of media scrutiny, political grandstanding and regulatory finger-pointing.
The routine of blaming the failings of line personnel rather than identifying and fixing underlying systemic problems is all-too familiar in public safety. When an ambulance crashes most attention is focused on the driver's speed or level of fatigue, not the mandatory overtime or pressure to meet arbitrary response times. When a high-profile predator dies, yes, the actions or inactions of involved personnel should be investigated, but that should not be the limit of the investigation.
Throughout public safety there are pervasive and systemic structural problems that need to be addressed. Fixing these will save lives of the innocents, sustain careers of the protectors and ensure criminals make it to trial. Correcting the imbalances will improve staffing, working conditions and the services provided to civilians and the incarcerated.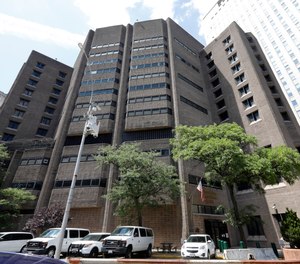 Here are four considerations that require the immediate attention of correctional leadership:
We might be on the cusp of another recession and many correctional officers, cops, firefighters and paramedics have wages that have been stagnant or not kept pace with inflation and cost of living increases since the 2008 recession. Taxpayers and their representatives who keep choosing cheap and fast should not be surprised that the results of public safety systems are not good enough.
2. Change recruitment practices to accept different categories of personnel
A 20- to 30-year career with a single public safety employer was coveted and attainable a few generations ago. There are still some who aspire to a career in a specific field with a single employer, but they are not enough to fill all the jobs. Those charged with recruiting correctional officers, as well as cops, firefighters and paramedics, need to consider applicants who work in corrections as a stepping stone to law enforcement or who simply need employment while charting a future course.
A police officer position is the goal for some correctional officers. Are your recruiting efforts able to identify these applicants? How can training programs be made shorter and more efficient to move these applicants into full employment sooner? Is there a system to rotate COs with an eye on a police career through a variety of positions and experiences during the three to five years they will likely be with your agency?
Some adults might be looking for something to do while they decide what to do. For generations, young adults have joined the military after high school to explore the world, learn a trade and have experiences. Is there a pathway or model in corrections that can provide a training and employment experience that may not require the full commitment and debt of earning a two-year or four-year degree in criminal justices or correctional science? How can recruiting, staffing and duty assignments be modified to staff a jail or prison with different levels of personnel?  
3. Deploy artificial intelligence technology to monitor inmates 
Systems reliant on humans staying awake for 12 or more hours or constantly documenting normal conditions are set-up for negative outcomes. Injuries and deaths in public safety occupations, as well as the patients, civilians and inmates in the care of public safety, are very rarely the consequences of a bad person consciously deciding to do something bad. More often than not, a good person is failed by a bad system.  
Improving systems, especially with fatigue free and impartial technology, is one way to ensure good people do good work. Artificial intelligence video monitoring systems, trained with machine learning, can be programmed to recognize abnormal inmate behavior. Sensors in cell walls, floors or furnishings could detect unusual forces or impacts, automatically sounding an alarm.  
Of course, any technological solutions will require an increased interest and funding commitment from taxpayers and their representatives.  
4. Stop vilifying public servants 
Correctional officers, teachers, cops, firefighters and most public sector employees have been under attack for most of this century. Successful legislative efforts have weakened unions and the benefits that help make the professions attractive. Concerns about under-funded pensions are brushed aside or pushed down the road. Politicians and media outlets ignore public safety until it is convenient or expedient to demonize the actions of individual personnel.  
Calling out and ending the vilification of public servants is necessary. Just as important though is that correctional officers, cops, paramedics and firefighters constantly explain the value they provide, the services that save and improve lives, and the benefits to all citizens of a community that is safe.  
Suspending and likely terminating two Federal Bureau of Prisons correctional officers won't fix the underlying problems in corrections. Correctional officers and their leaders have an opportunity to capitalize on intense current interest in corrections' challenges to advocate for solutions to the systemic problems and process improvements necessary to save lives and sustain careers.  
Correction, August 23, 2019: An earlier version of this article misstated that the correctional officers were New York State officers. The Metropolitan Correctional Center is operated by the Federal Bureau of Prisons.