Warden Douglas Fender named 2022 Ohio warden of the year
Fender was chosen for the CoreCivic award for his achievements in workforce development, improving conditions and reducing violence
---
By Brian Haytcher
Star Beacon, Ashtabula, Ohio
CONNEAUT, Ohio —Lake Erie Correctional Institution Warden Douglas Fender has been named 2022 Warden of the Year by the Ohio Department of Rehabilitation and Corrections, according to a press release from CoreCivic. 
Fender was given the award because of achievements in workforce development, improvements in correctional outcomes, and enhancing the quality of life for inmates, according to the press release.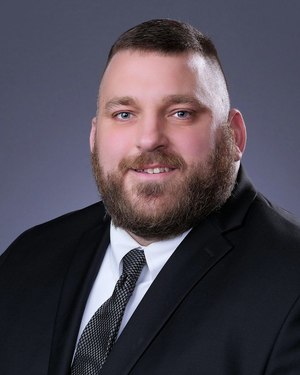 CoreCivic owns and operates LECI.
"Doug is a charismatic leader; one whose positive outlook and approachable personality are magnetic to those who work with him," ODRC Director Annette Chambers-Smith said in the release. "The pride that he has in his staff is contagious, and he takes every opportunity he can to boast about the employees at LECI. Most recently, Doug went into the prison on Thanksgiving to be with the staff who couldn't spend the day with their families."
Fender took over as warden of LECI in March of 2019, after starting with CoreCivic in 1998.
"I am privileged to serve as a warden and represent the staff at Lake Erie," Fender said in the release. "If it were not for the hard work of each and every one of them every day, this would have never happened. They are 100 percent the reason I received this recognition. I am very humbled and proud of our team."
Fender was recognized for a number of achievements, including reducing violent incidents at LECI, donating more than 1,190 pounds of fresh produce grown at the facility to local food banks, establishing the first certified culinary arts program for incarcerated adults in the nation, and implementing new strategies to promote COVID-19 vaccinations.
Fender has also been nominated and Ohio's candidate for National Warden of the Year, according to the release.
In a phone interview Friday, Fender emphasized how instrumental his staff was in him receiving the award.
"They're the ones that truly deserve the award," he said. "They make me look good, I'm just the one that gets to receive the benefit of how they make me look."
Many staff members at LECI have been working at the prison since before CoreCivic took over the facility, Fender said. "They know how to do their job very well, and that's reflected through this award."
Fender said he is the first warden of a privately-owned facility to receive the award.
"I did not think I had a chance at it," he said. "Our partnership with the state of Ohio, they truly take us on as one of their own. It's not separated by us being private.
"They consider us a state institution, and they treat us that way, in all aspects of the running of the institution, communication with us as well," Fender said. "Couldn't ask for a better partnership with the state, or better staff to work with. I can't thank my staff enough, they're the ones that deserve the award. It's easy to be the face of the institution, when they are doing their job day-in and day-out, making you look good. I just want to say thank you to them."
___
(c)2023 the Star Beacon (Ashtabula, Ohio)
Visit the Star Beacon (Ashtabula, Ohio) at www.starbeacon.com
Distributed by Tribune Content Agency, LLC
McClatchy-Tribune News Service