Wis. agrees to end use of pepper spray, limit solitary at youth prison
The DOC agreed to eventually ban its COs from using pepper spray and limit using solitary confinement to manage behavior of teen inmates under a settlement
---
By Molly Beck
The Wisconsin State Journal
MADISON, Wis. — The state Department of Corrections agreed to eventually ban its correctional officers from using pepper spray and limit using solitary confinement to manage behavior of teen inmates under a settlement reached Friday.
The agreement would within one year phase out much of the practices at the Lincoln Hills School for Boys and Copper Lake School for Girls in Irma -- the state's only youth prison and the subject of a number of lawsuits including the federal class-action suit resolved Friday. The suit was brought by a number of current and former inmates at the prison who were represented by the American Civil Liberties Union of Wisconsin and the Juvenile Law Center.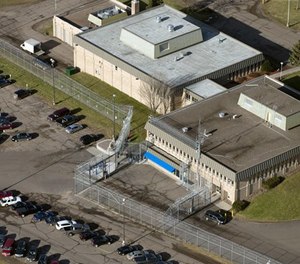 The inmates in their lawsuit alleged the state had violated their Constitutional rights to live free from cruel and unusual punishment by using pepper spray, extended stays in isolation and mechanical restraints to manage their behavior.
The settlement reached Friday comes nearly a year after a federal judge presiding over the case ordered the DOC to stop keeping inmates at the prison in solitary confinement cells for weeks at a time and to dramatically reduce or eliminate using pepper spray and restraints on inmates.
"I am happy that the children will no longer be subject to such cruel treatment," said Gloria Norwood, a grandmother of an inmate at the youth prison. "I was very concerned by the unfair treatment of my grandson and the other children, especially the harmful use of pepper spray and solitary confinement. Thank you to everyone involved in looking out for these kids, and trying to help improve their situation. I am glad that more positive things are coming for these kids."
Pepper spray would be eliminated within a year, but COs would still be able to place inmates in solitary confinement for up to 12 hours if they pose risks to others, under the agreement.
The agreement also requires the state to pay attorneys fees, which could reach more than $1 million, and to hire a prison consultant to monitor how the state is treating and incarcerating teen inmates.
DOC Secretary Jon Litscher, who is retiring next week, said in a statement that the settlement will "maintain options which allow us to safely manage youth."
"We will continue to emphasize mental health treatment and education," he said. "Over the last two years, our investments have prioritized security, education, and mental health treatment, along with sweeping changes to security policies and practices."
Litscher has implemented a number of changes to how youth prison staff and staff elsewhere in DOC are being trained in the wake of the scrutiny and allegations surrounding the Lincoln Hills prison.
The DOC has required prison COs to be properly trained in use of force and to wear body cameras, required trained medical staff to dispense medication and required DOC officials to review every injury inmates receive.
Litscher is also leaving the department after two of the most turbulent years for the department, during which a number of former inmates of the youth prison sued the state alleging they had been abused by COs there, and as a federal investigation into such allegations continues.
Lawmakers earlier this year also voted to close the youth prison by 2021 and open a number of smaller facilities around the state -- some run by the state and some run by counties.
Timothy Muth, an attorney with the ACLU of Wisconsin, said he hopes the settlement and the upcoming closure of the prison "signals a larger shift in Wisconsin's juvenile justice system toward an approach that recognizes the unique needs and vulnerabilities of youth and respects their constitutional rights."
"We'll need to remain vigilant to ensure that shift comes to fruition," he added.
Litscher said DOC officials will be providing training to correctional officers and DOC staff to implement the terms of the agreement.
©2018 The Wisconsin State Journal (Madison, Wis.)