Ex-N.C. detention officer files lawsuit after being fired over altercation with an inmate
Chandler Craig's federal complaint claims she lost her job based on a "fabricated incident report" ordered by the sheriff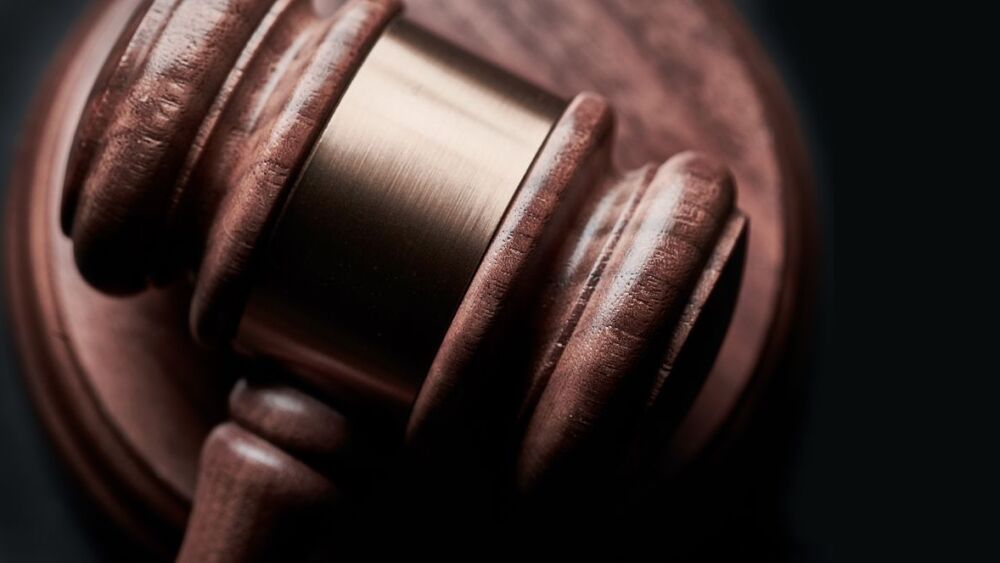 By Michael Gordon
The Charlotte Observer
CHARLOTTE, N.C. — A former Mecklenburg County jailer charged with assaulting an inmate in 2021 has sued Sheriff Garry McFadden, claiming he discriminated against her when he fired her a week after the incident.
Chandler Craig's federal complaint claims she lost her job based on a "fabricated incident report" ordered by the sheriff. She claims McFadden was retaliating against her because she had criticized him for disciplining female employees more harshly than males.
A spokesman for McFadden said Thursday that the Mecklenburg County Sheriff's Office does not comment on pending legal matters.
Craig's attorney, Anthony Burts of Charlotte, did not respond to an Observer email Thursday seeking comment.
The lawsuit, which was filed Wednesday in the Charlotte federal courts, alleges that Craig, who joined the sheriff's office in 2015, was fired, criminally charged and publicly humiliated for a "minor" jail scrap with an inmate on Sept. 13, 2021.
Meanwhile, more serious incidents involving male peers either went unpunished or were covered up, according to the lawsuit.
In one example cited from the same time period, Craig claims that a male corporal in the jail struck an inmate some 85 times, sending him to the hospital, and was not disciplined.
Another male sergeant was investigated for two weeks after he injured an inmate during a jailhouse "physical encounter," but, unlike Craig, was not fired, the lawsuit claims. In contrast, Craig says the inmate in her altercation was not even injured.
Craig also alleges that McFadden ordered her termination, in part, to cover up the actions of another male sergeant who was the subject of multiple misconduct complaints filed by his peers.
Craig's complaint accuses McFadden of violating the workplace sex-discrimination ban included under Title VII of the Civil Rights Act.
Surge in jail violence
The incident in dispute took place during the midway point of the pandemic, a period in which McFadden's office was rocked by dozens of resignations and a surge in jail violence, including inmate suicides, attacks on jailers as well as the arrest of one officer who was later found guilty of sexually assaulting a transgender prisoner.
According to Observer reporting at the time, several male employees were fired, criminally charged, or both.
Multiple lawsuits against the sheriff concerning inmate deaths during the pandemic have since been filed.
The sheriff's office said Craig was terminated on Sept. 21, 2021, a week after she was caught on a security camera video assaulting a handcuffed inmate.
Craig, according to the office's press release, was charged with misdemeanor assault after she was found to have used a level of "physical force" that exceeded office policies and training. The press release also accused her of withholding relevant details of the incident from her report.
How Craig's assault case was handled in the courts is unclear. A Mecklenburg District Attorney spokeswoman said Thursday that the office has no record of any assault charges against the former jailer — a possible sign that the case was dropped and the charges expunged.
Craig's lawsuit described the physical confrontation with the inmate as minor, claiming she was "placed in physical danger" and forced to defend herself after the inmate, whom Craig had handcuffed, slammed his shoulder into her body and threatened to spit on her. According to the lawsuit, the inmate was not injured.
Afterward, a jail sergeant who did not witness the encounter filed a report that exaggerated what happened under orders from McFadden, the lawsuit claims.
Craig alleges that she was not allowed to "view or provide details to the report before it was submitted" and that no internal investigation took place.
The office then sent a press release to almost 40 media outlets — including the Observer — that announced her firing but used "inaccurate information" to do so.
Craig claims that McFadden created a culture in which "female employees have been treated far worse than male employees when facing same or similar allegations of wrongdoing in the workplace," and that he has demanded that his staff members "fabricate reports to unlawfully terminate certain employees."
She is asking for back pay and benefits and punitive and compensatory damages for what the lawsuit describes as her "emotional distress, humiliation, embarrassment and anguish."
She also called for court-ordered training throughout McFadden's office to head off sex discrimination and retaliation.
—
©2023 The Charlotte Observer.
Visit charlotteobserver.com.
Distributed by Tribune Content Agency, LLC.