Inmates may get computer tablets at a fee if commissioners approve
An inmate's family or friend must pay a monthly rental fee to the technology company for the inmate to acquire a tablet
---
By Keith Gushard
The Meadville Tribune
SAEGERTOWN, Pa. — Inmates at the Crawford County jail will be able to rent computer tablets for a monthly fee if county commissioners give final approval to the plan.
The Crawford County Prison Board agreed by consensus Thursday to allow the jail's administration to offer computer tablets. An inmate's family or friend must pay a monthly rental fee to Securus Technologies of Dallas for the inmate to acquire a tablet.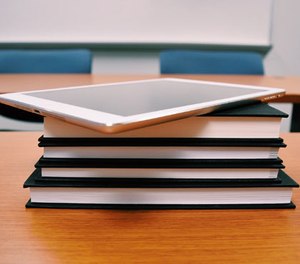 The tablets may be rented for $20 a month, Warden Kenneth Saulsbery said at Thursday's meeting of the Prison Board at the jail in Saegertown.
As part of the contract, Securus would provide 15 tablets at no charge to inmates who are enrolled in the general education diploma, or GED program, that restarted this week at the jail, Saulsbery said.
Approval is needed from county Board of Commissioners since adding the use of tablets would be a change in Securus' contract with the county, Saulsbery said.
Since 2011, Securus has offered inmates at the jail outgoing telephone service, charging inmates on a per-minute basis with the county receiving 70 percent of the revenue and Securus 30 percent. Outgoing phone calls are monitored by the jail and a notification is issued on the phone when an inmate makes an outgoing call.
The proposal first will have to be presented at a commissioners' work session and then get approval at a commissioners' board meeting, Saulsbery said. The county's three commissioners are part of the six-member Prison Board that gave approval Thursday. The next commissioners' work session is April 5 and the next board meeting is April 12.
Securus first proposed adding computer tablet rentals in September, but contract language has had to be reviewed by the county's attorney, Saulsbery said.
The computer tablets connect to a secure closed, or intranet, system within the jail. It does not allow inmates access to the internet, according to Securus. Use of an intranet system for the tablets ensures inmates won't access items not approved by jail administration, Securus officials said.
The tablets give inmates access to law library resources — about 10,000 electronic books, podcasts, approved music stations, job-search software and individual games such as solitaire, according to Securus officials.
Jail officials have master control tablets to monitor activities on the individual inmate tablets. The master control tablets can shut down individual tablets or all of them, if necessary. Inmate tablets are returned daily to jail staff to be recharged.
There is no liability to the inmate or jail if a tablet issued to an inmate is damaged or broken. If an inmate's tablet is damaged or broken and the inmate wants another tablet, $160 must paid to Securus on behalf of the inmate before another tablet would be issued to that inmate, officials said.
———
©2017 The Meadville Tribune (Meadville, Pa.)