Manhunt for Ga. jail escapees leads to discovery of long-missing murder suspect
Officers looking for four men who escaped last week found a murder suspect who had been missing for more than 7 months after supposedly being kidnapped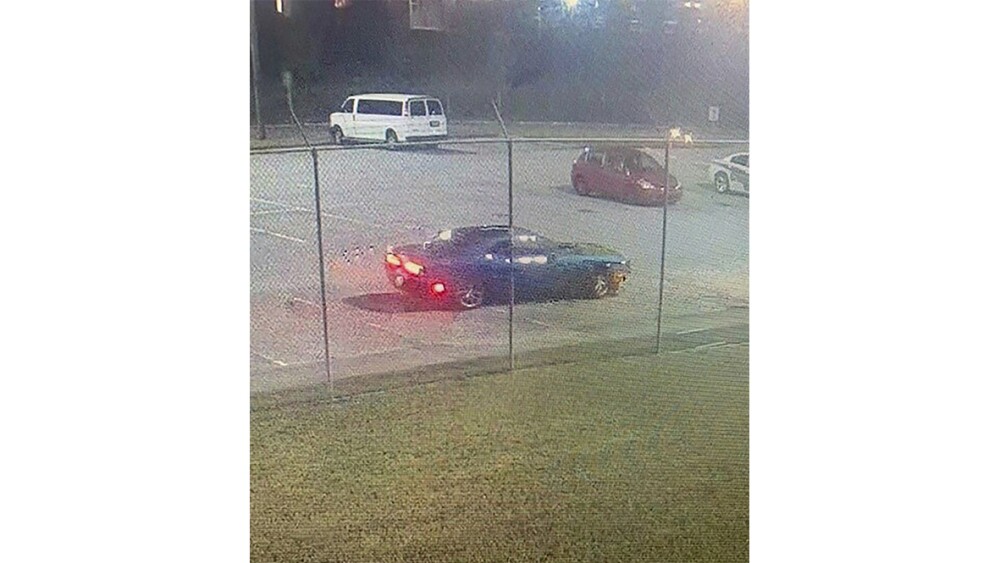 Associated Press
MACON, Ga. — Looking for four men who escaped from a Georgia jail on Oct. 16, officers on Monday found a murder suspect who had been missing for more than seven months after supposedly being kidnapped.
The U.S. Marshals Fugitive Task Force went to a Macon apartment after investigators got a tip about someone who might have information about the escapees. They were greeted with someone firing a gun through the door, Bibb County Sheriff David Davis told reporters.
When a SWAT team arrived, a woman inside the apartment led them to a wounded man. She told them that the man, Christian Demond Williams, had shot himself, deputies said. He was taken to a Macon hospital, where deputies said he was in critical condition Monday afternoon.
Davis said no officers fired their guns.
Williams had been missing since March 5, the night before he was supposed to be tried for murder in the 2021 shooting death of a man at a Macon convenience store. A security camera showed Williams, in a red hat, being attacked by two other men on the front porch of his home. Davis and District Attorney Anita Howard both expressed doubt that Williams had truly been kidnapped.
The battery on Williams' electronic ankle monitor had failed and the bail bonding company neither notified officials nor instructed Williams to charge it, Davis told WMAZ-TV in June.
"It is sort of suspicious that a person gets kidnapped under surveillance cameras on the day that they were supposed to appear in court," Davis said earlier.
Court records show Williams no longer has a lawyer on the earlier charges and is listed as representing himself. A phone call and an email to his former lawyer were not immediately returned.
Officers on Monday arrested the woman at the apartment, Mykia Mynesha Williams, and charged her with aiding an escape, jail records show. It's unclear whether she's related to Christian Williams, or if she has a lawyer to speak for her, in part because a sheriff's investigator didn't return a phone call seeking information.
It's a sharp turn in a story of a jail escape, including another accused murderer, that had already dominated the news in middle Georgia. The four escapees have been identified as Joey Fournier, Marc Kerry Anderson, Johnifer Dernard Barnwell and Chavis Demaryo Stokes.
On Friday, deputies found a blue Dodge Challenger abandoned in the parking lot of a Macon supermarket that they believe was involved in the escape.
Video showed the Challenger had been just outside the jail earlier in the night and appeared to show someone tampering with the fence. That person then brought some items into the enclosed area, and the sheriff said investigators believe the items were used to help the men escape. The men escaped out a jail window and through the fence.
Davis said Monday that tracking down the escapees was his department's "singular focus."
"We're going to get you," Davis said, addressing the men. "We're going to find you. The footsteps are moving closer."
A combined $73,000 reward is being offered for information leading to the inmates.
Fournier, 52, is a white male with gray hair and blue eyes who is 5 feet, 9 inches tall and weighs 140 pounds. He was being held on a murder charge after he was accused of killing his ex-girlfriend in February 2022.
Anderson, 24, is a Black male with dreadlocks and is 5 feet, 9 inches tall and weighs 165 pounds. He is charged with aggravated assault.
Barnwell, 37, is a Black male with braids and is 5 feet, 9 inches tall and weighs 190 pounds. He was being held on federal drug charges.
Stokes, 29, is a Black male with short black hair and is 5 feet, 7 inches tall and weighs 160 pounds. He was being held on charges of possession of a firearm and drug trafficking.