Mich. CO awarded nearly $1.3M after developing PTSD following inmate attack
The jury found that the DOC failed to properly accommodate the officer's disability and then subsequently retaliated against him
---
By Sarah Sinning
MACOMB COUNTY, Mich. — A correctional officer with the Michigan Department of Corrections has been awarded nearly $1.3 million after a jury found the department failed to accommodate his diagnosis of PTSD following an inmate assault and then subsequently retaliated against him, The Detroit Free Press reports. 
CO Darrin Rushing, who was voted top recruit when he joined the department in 1999 after six years of honorable service in the U.S. Marines, suffered a shattered ankle in 2011 after he was attacked by an inmate with a history of assaulting other staff members. He was subsequently diagnosed with severe post-traumatic stress disorder, his attorney Jon Marko said.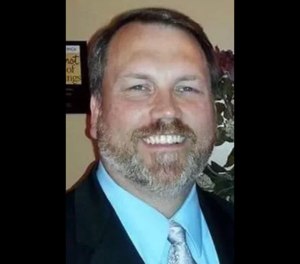 When he returned to work at Macomb Correctional Facility after a year spent in a wheelchair, according to Fox 2 Detroit, he informed the department that, due to his diagnosis, he needed to be kept separate from the inmate who assaulted him, a request that was granted for two years. 
But in 2015, a new warden took over the facility, and Rushing was removed from the counselor's job he had been excelling in for the previous two years and forced to return to his previous job as a corrections officer, The Detroit Free Press reported. According to Warden Randall Haas' deposition in the case, the decision was made because there was a shortage of corrections officers, with many facing extensive mandatory overtime. 
While Haas also acknowledged the inmate's extensive history of assaultive behavior – the inmate had over 200 assaults on prison staff, with criminal convictions stemming from at least eight of them, Rushing's attorney told Fox 2 – he testified that "the job people sign up for is to work with prisoners every day."
"I was a corrections officer for four years," Haas said. "I've been assaulted; thank God not as seriously as Mr. Rushing. But the unfortunate truth is that we still have to work with prisoners."
Rushing's mental health, however, began to suffer as he experienced flashbacks and panic attacks, and he was subsequently disciplined for refusing to go into the chow hall when he believed he would have to interact with the inmate. 
"A new boss came in and said, 'I don't care about your post-traumatic stress disorder, I don't care about your disability, you're going to have to go around that prisoner,'" his attorney Jon Marko told Fox 2, "and he had a mental breakdown, and they disciplined him for not going around that prisoner saying he violated an order, and they started harassing him at work, setting him up, making fun of his disability, and just discriminating against him." 
And a six-member jury agreed, finding that the discipline – and the subsequent damage it inflicted on Rushing's career progression – would never have happened if the department had accommodated his disability as it was required to do. 
"I think that PTSD is not very understood," Marko said. "They used it to mock him, they would call him a faker, you know because it's a mental thing. You can see a metal rod, and you can see a broken leg and ankle, you can't see PTSD. And I just think they did not treat this medical mental health condition the way that it should have been. It's horrible what they did to this man."