Calif. CO slashed, stabbed in inmate attack
The officer, who received eight sutures to his arm, was released from the hospital and is recovering at home
---
By Bill Lindelof
The Sacramento Bee
FOLSOM, Calif. —  A correctional officer at new Folsom prison was injured in a stabbing and slashing attack by an inmate, prison officials said.
Prison officials said that about 2:40 p.m. Friday the correctional officer was conducting security checks in a housing unit when prisoner Pablo Melendez, 37, began running toward him.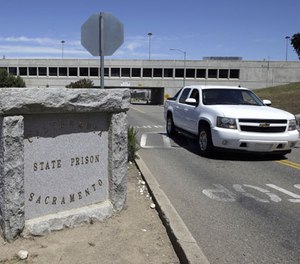 In each hand, Melendez held an inmate-made weapon, prison officials said in a news release. The officer fought back and two officers in the same area tried to separate the injured officer from the inmate.
The officer warned his colleagues that Melendez was armed. They were quickly able to disarm him and place him in restraints.
The injured officer was treated for puncture wounds to his leg and head, cuts to his head and arm and scratches. The officer, who had required eight sutures to his arm, was released from the hospital Friday night and is recovering at home.
Melendez also went to a hospital outside the prison walls for treatment of fractured ribs, bruises, swelling and abrasions. He was back in California State Prison-Sacramento on Friday night and was placed in segregated housing while the attack is investigated.
Melendez entered the state prison system from Los Angeles County in 2011 to serve 98 years to life for kidnapping and lewd and lascivious acts with a child younger than 14.
———
©2017 The Sacramento Bee (Sacramento, Calif.)