Mother of slain NC CO blames state, asks why 4 more had to die
The mother of Sgt. Meggan Callahan is denouncing the state for failing to take steps that might have prevented the deaths of four more prison employees months later
---
By Ames Alexander
The Charlotte Observer
CHARLOTTE, N.C. — The mother of a slain North Carolina prison sergeant is denouncing the state for failing to take steps that might have prevented the deaths of four more prison employees months later.
Authorities say an inmate at Bertie Correctional Institution set a fire inside a prison dorm on April 26, and then beat Sgt. Meggan Callahan to death with the fire extinguisher that she had brought to extinguish the flames.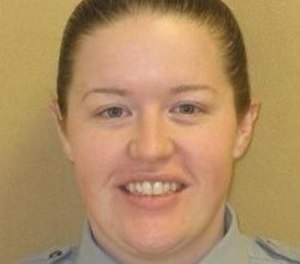 Less than six months later, four employees at Pasquotank Correctional Institution, another eastern North Carolina prison, were fatally attacked. Four inmates have been charged with murdering them as part of a failed escape attempt.
Callahan's mother, Wendy, recently wrote a Facebook post questioning why the state didn't do more to avert such tragedies.
"(Safety) changes should have been put in place when Meggan died or even better before Meggan died," she wrote. "The day the attack happened at Pasquotank Prison was horrifying … It was unnecessary."
State Department of Public Safety officials say they are working to make the prisons safer since the attacks at Bertie and Pasquotank.
They've bought batons for officers in medium-security prisons and are creating a new security unit that will develop safety training and ensure regular safety audits at all prisons. They're also spending millions on stab-resistant undershirts and personal body alarms for officers.
"The department has continued to move forward with a number of other changes and initiatives … while working to mitigate risks for staff and enhance the safety and security of prisons," Reuben Young, the state's newly appointed interim prison chief, said in a statement to the Observer Monday.
Wendy Callahan chose not to comment for this story, the family's attorney said. But in an interview with the Observer last May, months before the killings at Pasquotank, she questioned whether better prison staffing – and better training of officers – might have saved her daughter's life.
Callahan's unit was often understaffed, and many of the officers there were untrained rookies, a Charlotte Observer investigation found.
State figures show that roughly 20 percent of prison officer positions at Bertie were vacant the month Callahan died. At Pasquotank, the staff shortages were even worse. About 25 percent of officer positions at the prison were vacant at the time of the escape attempt, according to a recent federal report.
Staff shortages in North Carolina's prisons have climbed to dangerous levels over the past two years, despite state efforts to attract more officers, an Observer analysis conducted in November found.
Better staffing might have saved the lives of the five prison employees who died in the attacks, experts and officers told the Observer last year.
In his statement, Young noted that the state has increased the rate at which it hires prison officers and is taking steps to retain quality employees.
The state has also begun training new officers far more quickly. Until last year, newly hired officers sometimes had to wait as long as a year before they got their four-week basic training. Now they begin training during their second week of work.
Wendy Callahan wrote in her Facebook post that she attended the funerals of the employees who died at Pasquotank.
"At this point this isn't just about Meggan being killed and Lord above that's bad enough," Wendy Callahan wrote. "But, four other people were killed.
"...I know Special people die but it should never be from negligence or from stupidity. And their deaths were caused by both. I certainly blame the inmates who took their lives … But, they never would of had the chance if it wasn't for the negligence and the absolute void of common sense shown by the Administration and Regulations that are set in place that don't protect them."
Ellis Boyle, the Callahan family's attorney, said that family members have not yet seen the prison surveillance video that captured the attack.
But Boyle said that when all the evidence comes to light, "it won't be surprising if it shows that some of the correctional officers could have done things differently. And that could have helped saved Meggan's life."
State prison officials did not address questions about how other officers responded during the attack on Callahan.
Inmate Craig Wissink has been charged with murdering Callahan. Four other inmates have been charged with the Pasquotank attacks that took the lives of prison officers Wendy Shannon and Justin Smith, along with sewing plant manager Veronica Darden and maintenance worker Geoffrey Howe.
Prosecutors have announced that they will seek the death penalty against all five inmates.
©2018 The Charlotte Observer (Charlotte, N.C.)