Neb. parolee threatens COs, 'I'll kill all of you'
The man, initially charged for assault, is now charged with terroristic threats against prison staff at Nebraska State Penitentiary
---
By Andrew Wegley
Lincoln Journal Star, Neb.
LINCOLN, Neb. — A 29-year-old parolee who was returned to state custody after allegedly assaulting a man in January now faces new charges for threatening to kill a group of corrections officers at the Nebraska State Penitentiary, investigators alleged in court filings.
A corrections officer was escorting Anthony Hathaway to a holding cell inside the south Lincoln prison Thursday when the Lincoln man threatened to kill prison staff upon his release, which was set for Sunday, according to the court filings.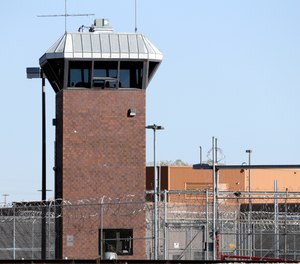 Hathaway warned the corrections officer that he would "jam out on Sunday, and I know where the parking lot is," said Kurt Kapperman, a criminal investigator employed by the Nebraska Department of Correctional Services, in the affidavit for Hathaway's arrest.
"Just wait til Sunday," Hathaway said, according to the affidavit. "I'll kill all of you."
Instead, Kapperman sought a warrant for Hathaway's arrest Friday. Lancaster County judge Laurie Yardley signed the warrant Tuesday, charging Hathaway with terroristic threats, according to court filings.
The 29-year-old remains in custody at the State Penitentiary.
___
(c)2023 Lincoln Journal Star, Neb.
Visit Lincoln Journal Star, Neb. at www.journalstar.com
Distributed by Tribune Content Agency, LLC.
McClatchy-Tribune News Service