Officials: SC CO held hostage as inmates took control of dorm
Inmates overpowered the officer and took control of one side of a dormitory
---
By Sarah Ellis
The State (Columbia, S.C.)
BISHOPVILLE, S.C. — Inmates at a maximum security South Carolina prison briefly held an officer hostage as they took control of part of a dorm Friday night.
Officials at Lee Correctional Institution in Bishopville say the uprising began around 6:50 p.m.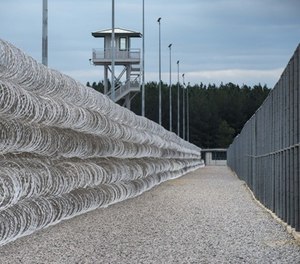 Inmates overpowered an officer and took control of one side of a dormitory, holding the officer for about an hour and 25 minutes, officials say.
Once the dorm and prison were secured by law enforcement, the officer was seen by medical staff and released to go home.
The dorm was not damaged, and no inmates were injured, officials say.
Violent incidents are not an infrequent occurrence at Lee.
For example, an inmate was killed in a fight there last month. An inmate was stabbed to death last October, an another was killed in a fight last June.
©2018 The State (Columbia, S.C.)