Pa. CO injured in inmate attack dies
Sgt. Mark J. Baserman was one of two COs injured in an attack by inmate Paul Jawon Kendrick
---
By Corrections1 Staff
SOMERSET COUNTY, Pa. — One of two COs who were assaulted by an inmate at the State Correctional Institution in Somerset has died.
WJAC reports that the fallen officer, identified as Sgt. Mark J. Baserman, died from his injuries on Monday afternoon. Pennsylvania DOC Secretary John Wetzel said that the department is "greatly saddened" by Baserman's death.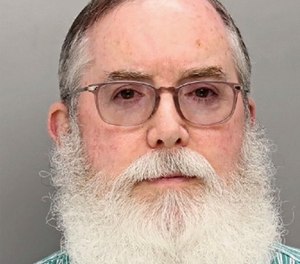 "The minute we learned of this unprovoked, brutal attack on Sgt. Baserman and another officer who came to his aid our hearts sank. We are greatly saddened by Sgt. Baserman's death and our thoughts are with his family at this time," Wetzel said.
On Feb. 15, the officer and inmate Paul Jawon Kendrick, 22, were talking when the inmate lashed out at the CO and knocked him to the ground, according to the Tribune-Democrat. Kendrick then punched the CO eight to 10 times in the head, officials said.
When a second officer tried to intervene, Kendrick struck him in the face several times and briefly knocked him unconscious. The inmate reportedly attacked Baserman because the CO confiscated a towel Kendrick hung to block others' view of his bunk.
Jason Bloom, president of the Pennsylvania State Corrections Officers Association, said Kendrick was wearing heavy-soled Timberland boots at the time of the attack. Bloom said the boots added to the severity of Baserman's injuries.
"These boots are being used as weapons and must be removed immediately," Bloom said.
Kendrick was arraigned before the officer's death on Monday morning on a slew of charges. It wasn't immediately clear if or when new charges against Kendrick would be filed after Baserman's death.