Pa. jail locked down after 11 workers sickened
Officials say nine COs and two medical personnel have been sickened since about 10 p.m. Sunday by some kind of odor or substance
---
Associated Press
PITTSBURGH — Authorities say a western Pennsylvania jail is on lockdown after almost a dozen employees became ill from an unknown substance.
Allegheny County officials say nine corrections officers and two medical personnel have been sickened since about 10 p.m. Sunday by some kind of odor or substance at the Allegheny County Jail.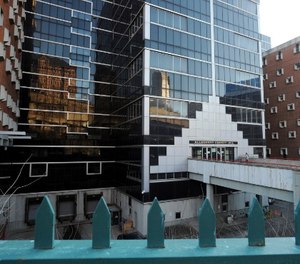 County spokeswoman Amie Downs says all employees were taken to a hospital for evaluation and have since been released.
Officials said the jail will be locked down until further notice. Staff members are interviewing inmates and plan searches to determine the cause. County police are also investigating.
State corrections officials said earlier that the cause of similar symptoms that prompted lockdowns at a number of facilities is believed to have been a clear, odorless chemical known as synthetic marijuana.