Rikers inmate knocks out CO with cell door, breaks his jaw
Joseph Cannon is already facing charges in four attacks on corrections officers
---
By C1 Staff
NEW YORK — An inmate who is facing charges in four attacks on COs assaulted another officer with a cell door on Sunday.
Joseph Cannon was told to come out of his cell when he became frustrated that his jail-issued phone didn't work, the New York Daily News reported.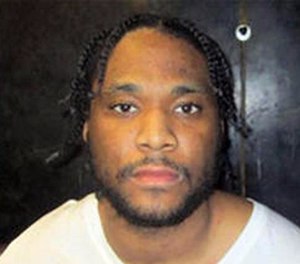 When an officer opened the cell door, Cannon hit the CO with the door, knocking him unconscious. He allegedly punched and kicked the CO's head, walked away and then hit the officer again.
Cannon, 27, was subdued by two officers after one deployed pepper spray. The injured CO received four stitches to close a gash above his eyebrow, his jaw was fractured and several teeth may have been displaced.
"We are outraged by this assault," acting Correction Department Commissioner Cynthia Brann said. "The inmate involved was re-arrested and will face felony charges."
Cannon has been at Rikers Island since March 2015. He previously attacked four other COs. In June 2015, he attacked an officer with a metal trash can and pepper spray, records show. In January, he punched a captain in the face and attacked another group of COs a couple of days later.
On July 18, witnesses said Cannon briefly escaped a detention area in a courthouse, raced into the courtroom and punched an officer in the face. An officer broke an ankle and others received cuts when they subdued the inmate.