S.C. CO assaulted by inmate
Two other inmates helped the CO and called for help
---
By C1 Staff
BISHOPVILLE, S.C. — A South Carolina Department of Corrections corrections officer was attacked and injured by an inmate in a Lee Correctional Institute housing unit on December, 20, 2022. 
During the attack, the CO was punched in the face, pushed down a flight of stairs and stomped on the head. According to the South Carolina DOC the officer is receiving treatment at a hospital for non-life-threatening injuries.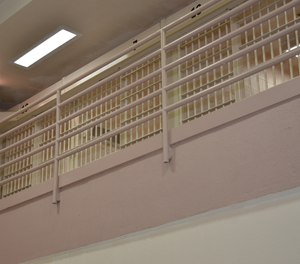 The injured officer was assisted by two other inmates who stopped the assailant and pulled the CO to safety. The other inmates also called for help. 
The DOC says the attacker has been transferred with charges pending. 
Lee Correctional Institution is a close and medium custody-level facility for male inmates.
[Read the lessons learned from the biggest prison riot in South Carolina history at Lee Correctional Institute]