Details emerge in inmate attack on James Holmes, CO
Holmes was transferred out of state following the attack
---
By C1 Staff
DENVER — Details have emerged in the attack on theater shooter James Holmes and a corrections officer that resulted in the mass murderer being transferred to a different prison facility.
ABC News reports 28-year-old James Holmes exited the office of his case manager in early October 2015 when the incident occurred. A corrections officer mistakenly opened a sliding security gate as Holmes was being transported back to his cell, which put him in close proximity to another inmate, Mark 'Slim' Daniels.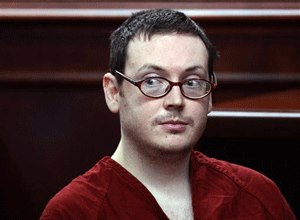 Daniels "ran through the slider, squeezing through as it was closing toward offender Holmes … Offender Daniels began hitting offender Holmes, in and around his head, with his fist," according to an internal investigation report obtained by ABC News.
Daniels managed to strike Holmes in the head several times before officers were able to separate the two. A female corrections officer was hit in the face by Daniels during the scuffle.
In December, Daniels sent a letter to Denver's Westword taking credit for the attack. He also wrote that he was "so sorry I couldn't wipe him [Holmes] out and sent [sic] him packing to Satan's lake of fire."
Homes, who killed 12 people and injured 70 others at a theater in July 2012, was kept separated from the other inmates during his time at the Colorado State Penitentiary, per policy. The attack was "part" of the reason prison officials decided to move Holmes out of state to an undisclosed location, according to the report.