Ill. county spends $113K on inmate transfers in first 2 months
McLean County jail inmates are being transferred as a result of inadequate staffing
---
By Drew Zimmerman
The Pantagraph, Bloomington, Ill.
BLOOMINGTON, Ill. — The transfer of McLean County jail inmates to the LaSalle County Jail as a result of inadequate staffing has cost about $113,000 in the first two months of implementation, according to Sheriff Matt Lane.
Although the county has saved on overtime costs through this period, that number is expected to grow over the next few months as the sheriff's office works to bring its staffing up to a level sufficient to bring all of the county's inmates back to Bloomington.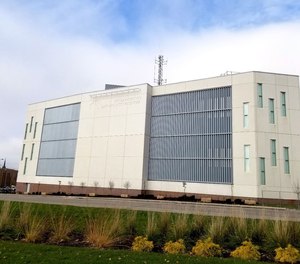 "We've hired as quickly as possible," Lane said. "We have lost a few COs in the last few months (but) nothing like the rates we were losing them at."
LaSalle County Jail first started accepting McLean County inmates in late March at a cost of $45 per day per inmate. This does not include the prescription medication or transportation costs for McLean County inmates.
Although about 50 inmates were transferred in the beginning, Lane said LaSalle County Jail was holding 43 inmates as of Thursday. However, this number fluctuates based on upcoming court appearances and other factors.
Inmates declared unfit to stand trial or declared not guilty by reason of insanity have not been transferred, Lane said.
"I don't want to disrupt the mental health problem more than it already has been and I think stabilization of their daily life and disrupting that to some of them would probably put them in a worse position," Lane said.
At the end of March, the jail was 24 officers shy of full capacity, Lane said previously. Since then, the sheriff's office has hired 15 officers, five of which were tentative offers pending the completion of background checks.
However, all of the new hires must attend training at the police academy, which lasts about eight weeks. After that, officers have another eight to 10 weeks of in-house training.
Getting to a proper staffing level also depends on the number of available spaces at the academy, Lane said.
"I anticipated being able to hire more and quicker, and it wasn't a lack of trying," Lane said. "We've been through a lot of candidates."
The McLean County Board has accepted various efforts to help improve the recruitment of corrections officers, including incentives to recruiters and new hires who complete their training in McLean County. The board also lowered the minimum age of officers to 18.
However, Lane said, one of the most useful tools has been the banner on the side of the jail.
___
(c)2023 The Pantagraph (Bloomington, Ill.)
Visit The Pantagraph (Bloomington, Ill.) at www.pantagraph.com
Distributed by Tribune Content Agency, LLC.