Indiana prison launches show 'Inmates Got Talent'
An Indiana prison is crediting an unusual suspect in helping offenders rehabilitate themselves prior to being released into society
---
By Joshua Rhett Miller
FOXNews.com
What do you get when you mix a prison sentence with an "American Idol" style talent show?
Apparently, happier prisoners.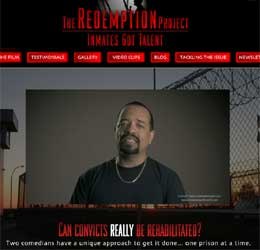 An Indiana correctional facility is crediting an unusual suspect in helping offenders rehabilitate themselves prior to being released into society -- a talent show featuring singing, comedy and poetry.
The Indiana Department of Correction says the talent show was featured in an unscripted film called "The Redemption Project: Inmates Got Talent," which includes performances by roughly 20 inmates at the medium-security Putnamville Correctional Facility, plus three established comedians.
Read full story: Indiana prison uses contest to show 'Inmates Got Talent'