BOSTON — Blauer's California Department of Corrections and Rehabilitation uniforms, including the CDCR ArmorSkin® system, now appear in the CDCR 2017 Uniform Specification Handbook as approved options agency wide.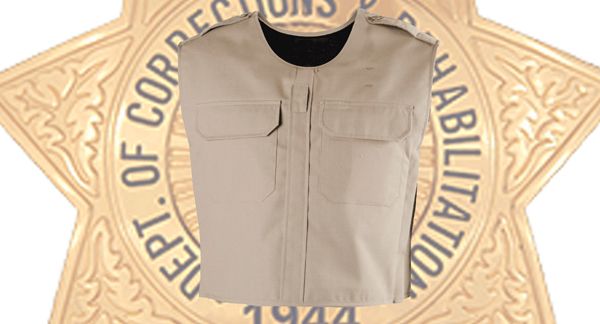 ArmorSkin®, the choice of tens of thousands of officers nationwide, is a system combining a uniform-appearance outer carrier with a technical base shirt to offer superior range of motion, breathability, and comfort while maintaining a professional appearance. For CDCR Officers, a choice between a traditional uniform material and a durable ripstop cotton blend are available, allowing flexibility based upon their role in the agency. Both are resistant to fading, abrasion, picking, and pilling. ArmorSkin® is described beginning on Page 100 of the Handbook.
Also available are the CDCR Line Duty options, featuring durable, innovative materials and construction in line with the 80-year Blauer tradition of quality. The Line Duty Shirt, available in short and long sleeve options, is made with an athletic bi-swing shoulder for range of motion, along with many other function-driven features, and is made of a durable ripstop cotton blend that can still be washed at home. The Line Duty Pants are also constructed with real-life operational needs in mind, and include Blauer's self-adjusting TunnelFlex™ waistband, which moves with the wearer as they flex and bend throughout the day. Additional features include special-function BDU thigh pockets, a double seat reinforcement patch, a double knee patch to accept optional pads, and a durable cotton ripstop blend fabric with 10% stretch built in. Line Duty Shirts and Pants may be found beginning on Pages 64 and 87 of the Handbook.
For more information, or to see the full line of approved Blauer CDCR Uniforms along with some suggested products of interest to officers, please visit https://www.blauer.com/cdcr.
About Blauer Manufacturing Co.
Blauer is the leading supplier of uniforms and PPE for law enforcement professionals in the United States. Our StreetGear line is the original Class B uniform and still outperforms all others. We offer a full line of ANSI 107, NFPA 1999 and NFPA 1975 certified garments and use advanced technologies, such as GORE-TEX, CROSSTECH, WINDSTOPPER, 3XDRY and Kermel.