Ky. COs allege security cameras at facility are faulty
Officers are concerned about their safety and the inmates' safety
---
By C1 Staff
LOUISVILLE, Ky. — Corrections officers at Louisville Metro Department of Corrections claim their safety and the safety of inmates is at risk due to faulty security cameras. 
Officers told WHAS11 technical difficulties have caused multiple cameras inside the facility to stop working.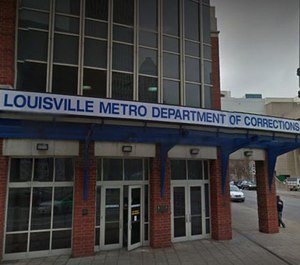 Councilman David James said he received photos on Feb. 15 of blank screens where video should have been displayed.
"They were not feeling safe because the cameras look over the officers down the hallways and in the areas of the jails, to make sure they're safe and that there's not a bad interaction with an inmate at the jail," James told the news station.
Jail officials said the cameras in the facility were off for 21 hours, placing inmates and officers out of view. 
James said he is working with the jail to replace the faulty system with one that will keep the facility safe.
"We put our corrections officers in harm's way by working in the jail amongst some of Louisville's most violent people," James said. "So it's important that the people who work in the control room can see them on the cameras."