Video visitation will soon be only option for Tenn. inmates
The Knox County Sheriff's Office demonstrated the new video visitation for the media on Friday
---
WBIR
KNOX COUNTY, Tenn. — In a couple of weeks, if you want to visit an inmate in the Knox County jail, you'll have to do it by video chat.
The Knox County Sheriff's Office demonstrated the new video visitation for the media on Friday.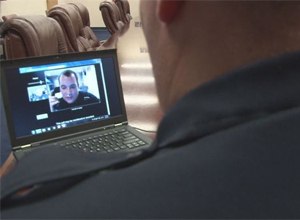 This means there will be no more face-to-face inmate visitation. Instead, visitors will have to purchase time for an online session. You can use your home computer and schedule the chat a week in advance.
It costs forty cents a minute, or about $12 dollars for a half hour.
Currently there is no cost to visit an inmate.
There is still a free option, but it requires visitors to come to the jail to use the public kiosks.
KCSO says they have had positive feedback from families during their test phase.
Full story: Video visitation will soon be only option for Knox inmates

Request product info from top Corrections Cameras companies
Thank You!