4 reasons to stop neglecting your supplies tracking
Tracking supplies given can save lives, no matter the size of the object
---
By Chris Riedmueller
Correctional officers issue supplies to inmates regularly. Unlike many industries, the word "supplies" has many meanings in corrections. Supplies could be anything from general hygiene supplies to legal mail. No matter the size or perceived importance of the item being given, tracking the supplies being given is critical.
You may think that tracking something as simple as toilet paper or soap would be dramatic, think again. Tracking supplies can be imperative to ensuring your agency maintains its reputation, credibility and safety. Let's dive into the four reasons why.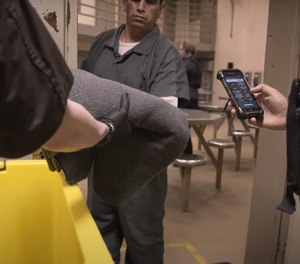 1. Adhere to inmate rights 
As mentioned above, tracking toilet paper and soap may seem like micromanagement and a bit of a stretch for many corrections officers. In reality, it's far from it.
Tracking supplies given can protect officers in the event of a lawsuit or allegation as those records can be used as evidence that staff did not breach any given inmate's Eighth Amendment rights. The Eighth Amendment, which protects inmates from cruel or unusual punishments, is often used to file a lawsuit by inmates who believe they have been treated unfairly.
For example, if an inmate claimed to have not received a toothbrush, that could be a potential violation of the inmate's basic hygiene rights. If your facility is challenged with a claim like this, it would be responsible for providing evidence that the given inmate did or did not receive this item. A growing number of accreditation programs are even requiring documentation of supplies given.
Using a digital tracking system, officers can cross reference their logs and photo or video evidence to ensure receipt of the item. When a photo or video footage can confirm the logs, it strengthens the available evidence in favor of the facility. Having these records digitally accessible will help your team not only prevent litigation but also equip them to address it quickly so you can get back to keeping all inhabitants of the facility safe.
2. Cut down on excess supply costs
With the corrections industry facing staffing challenges, inmates are increasingly taking advantage of shift or staffing changes. Inmates can attempt to pit one shift against another by telling an officer that the prior shift never provided certain supplies. In good faith, many officers do issue the supplies.
As this happens, facilities go through significantly more items than they originally planned on. These costs may seem minimal upfront, but as inmate populations grow and officer retention declines, this has the potential to increase supply costs significantly.
3. Boost officer communication
The corrections environment can be high stress and therefore, communication is critical. Recording supplies given to inmates increases communication between officers, especially between those who work as compliance and grievance officers or between different shifts.
Logging supplies given allows compliance officers to easily confirm that staff are meeting accreditation standards and grievance officers to quickly address claims of missing supplies. When officers can access logs and supplies given quickly and accurately, they can spend less time retracing their steps and looking through logs and more time ensuring their job is done thoroughly.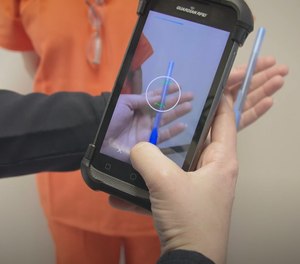 4. Increase safety
Tracking supplies given can save lives, no matter the size of the object. Tracking potentially dangerous objects like razors seem obvious, but inmates are known to turn non-threatening objects into life-threatening weapons.
Take a toothbrush, for example, an object that seems so innocent. Commonly shaved down into a shank, a toothbrush can be just as dangerous as a knife. When this happens to toothbrushes, spoons, combs, or nail clippers, they can become deadly weapons, making officers and other inmates incredibly vulnerable to an attack.
If your facility regularly finds makeshift weapons, correctional officers can take advantage of the supplies given tracking system and track objects that are commonly converted into weapons more closely. This tracking, along with increased officer communication, allows your team to confirm when riskier items are given and then returned, decreasing the risk of makeshift weapons.
"If it wasn't documented, it didn't happen," is a phrase regularly referenced in corrections. Facilities regularly track inmate well-being, meals, medical interactions and recreation, so why should supplies given be treated any differently? Tracking supplies given allows correctional teams to prevent litigation and communicate more efficiently and effectively, ultimately creating a safer facility environment for all.
---
About the author
Chris Riedmueller, who is product trainer at GUARDIAN RFID, spent almost 14 years working in corrections at the Faulkner County Sheriff's Office. Throughout his career, he worked as a juvenile detention officer, working in the adult side as a special services officer, sergeant and lieutenant, and spent the final four years as the captain, jail administrator. During his career, he amassed more than 500 hours of continuing training, including as a member of the first Certified Jail Administrator course by the state of Arkansas (ALETA). He also was recognized as an instructor for jail courses by ALETA. Riedmueller also holds a Bachelor of Science in Business Administration from Arkansas Tech University and a Master of Business Administration from the University of Central Arkansas.

Request product info from top Corrections Communications companies
Thank You!