PRESS RELEASE
AmChar Wholesale to distribute On Duty CBD
---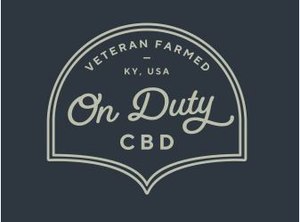 Rochester, NY — Amchar Wholesale, based in Rochester, NY has announced a new relationship agreement to distribute On Duty CBD products to the outdoor industry. 

CBD from hemp extract is able to interact with receptors in our bodies, producing an incredible array of benefits, including pain relief, reducing inflammation, calming anxiety, alleviating stress, eliminating insomnia and more. It's gentle enough to be part of a daily health regimen, while strong enough to keep our bodies in balance. 

"On Duty is a veteran farmed and operated seed-to-bottle operation, delivering premium-quality, trusted CBD products to the outdoor industry," says On Duty CEO, Greg Keeley, a retired U.S. Navy Commander. "Our team consists of farmers, Ph.D. chemists, scientists, medical doctors and veterans. On Duty CBD is made "in house." Farmers deliver raw materials to our Lexington facility. From there, our own scientists, chemists, and technicians test, produce, bottle, and ship On Duty CBD to the consumer. Supporting our military and first responders with American grown, veteran farmed CBD products is important to us. After all, no matter what you do, you are always on duty."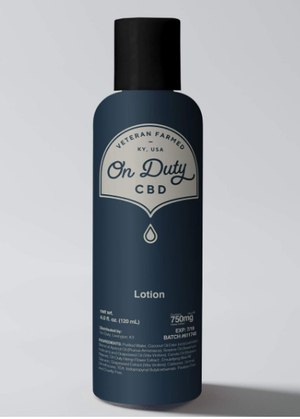 On Duty's Chief Medical Officer, Dr. Matt Dawson explains, "As a physician, I was in a difficult situation knowing the incredible medical benefits of CBD for chronic pain, PTSD, anxiety and sleep. Third party testing exposed product after the product being tainted by chemicals and heavy metals. On Duty CBD has rigorous quality and testing protocols. I've visited their farms, labs, and met their chemists. I recommend On Duty CBD with 100% confidence."

The benefits of CBD oil usage continues to impress and as popularity grows, Amchar wants to ensure a solid, well-margined platform that is specifically organized with the outdoor dealer in mind. 

"We are constantly looking for unique and innovative products to bring to the industry," says Tony Dichario, President of Amchar Wholesale. "On Duty fits that mold perfectly. We are excited to bring this breakthrough product to our dealer network, and it is our hope that this product helps individuals all over the United States." 

For more information on dealer opportunities please contact Joe Calabro with Amchar Wholesale at joe@amchar.com or call 1-800-333-0695

For press inquirers on Amchar Wholesale or On Duty CBD contact pr@blueaugust.com.