Securus delivers private cellular network for prisons and jails to prevent dangerous cellphone communications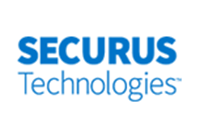 DALLAS, TX — Securus Technologies, a leading provider of technology enabled solutions for public safety, law enforcement, investigations, corrections and government payment services, has created a private cellular network for corrections facilities, called Wireless Containment Solution (WCS).
WCS is the only proven system to manage and control the dangers of contraband cellphones in prisons and jails. With WCS, all cell phones within a facility's designated areas are monitored on a continuous basis (24 hours per day, 7 days per week, 365 days per year) remotely by Securus investigation professionals without the need for corrections personnel intervention.
"We've all heard the news about the dangers of contraband cellphones in prisons," said Robert E. ("Bob") Pickens, Chief Executive Officer and President of Securus Technologies. "Hits are ordered, escapes are orchestrated, drugs and weapons are smuggled in and some inmates are conducting illegal activities from inside prisons and jails."
Securus' private cellular network is customized by each corrections agency's defined policies. It allows authorized cell phones to connect to commercial mobile wireless carriers, but eliminates contraband or unauthorized phones from completing any type of communications. All phones within a facility and managed by the network are able to dial 911 for emergencies.
"This is not a jamming system," said Pickens. "It is a secure private network that allows corrections agencies to pinpoint the areas that they want to be secure from illegal communications. This level of control is vital to providing safer facilities for corrections officers and ultimately the public."
WCS is offered as a service similar to what the wireless carriers provide to the public. The difference is that Securus monitors, analyzes, controls and stores data for all dangerous cellphone activities originated at the correctional facility. That helps keep correctional staff and inmates on the inside and the public outside of the facility safe. WCS is the only currently available and legal technology that provides this capability and is authorized by the Federal Communications Commission (FCC) as a contraband interdiction system.
"Manual methods of finding illegal cellphones simply don't work on a consistent basis," said Pickens. "Metal detectors, body searches and dogs are helpful, but have many limitations and risks. In addition, contraband cellphones, if actually confiscated, will likely be replaced. The only way to stop criminal activity by an inmate's cellphone is through technology that renders contraband cellphones useless. That's exactly what Securus' Wireless Containment System does.
"Every day I hear corrections and law enforcement officials declaring that contraband cellphones are their number one concern. Securus is focused on eliminating this danger, and that's why we have fully developed the only available solution with WCS," concluded Pickens.
About Securus Technologies
Headquartered in Dallas, Texas, and serving more than 3,450 public safety, law enforcement and corrections agencies and over 1,200,000 inmates across North America, Securus Technologies is committed to serve and connect by providing emergency response, incident management, public information, investigation, biometric analysis, communication, information management, inmate self-service, and monitoring products and services in order to make our world a safer place to live. Securus Technologies focuses on connecting what matters®. To learn more about our full suite of civil and criminal justice technology solutions, please visit securustechnologies.com.