PRESS RELEASE
Aimpoint now offers exclusive law enforcement / military first responder discount
---
Aimpoint now offers option to buy direct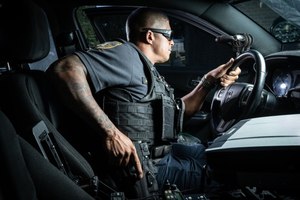 Aimpoint supports the men and women who protect and serve our country. They are now extending a special discount to qualified U.S. law enforcement, military and first responders both active and retired. Please create an account using the link below for access to this exclusive program.
PROGRAM RULES AND REQUIREMENTS:
Discount applies to a limited selection of professional segment products
Eligible participants may purchase up to two (2) optics per calendar year
If you are considering purchasing for your agency or department, please contact us at: support@aimpoint.us
Products purchased through this program are not for resale
You must create an account to begin the qualification process. 
Credentials are subject to verification
Failure to comply with these rules will cause your access to be denied
About Aimpoint 
Aimpoint® is the recognized worldwide leader and originator of red dot sighting technology. Aimpoint produces a complete line of high quality reflex sights for use by military, law enforcement, hunters, and sport shooters. The company also produces electronic fire control systems for use on crew-served weapons. After 45 years of dedicated design and innovation of red dot sights, Aimpoint optics remain the No. 1 choice for combined speed, accuracy, and reliability. For more information, visit https://aimpoint.us/law--enforcement-military-discount/

Request more info from Aimpoint
Thank You!