SAM Medical introduces the SAM Junctional Tourniquet
The medical device is intended for high level hemorrhage control
---
By C1 Staff 
The SAM Medical Junctional Tourniquet is designed to stop heavy hemorrhaging where standard tourniquets would not be effective, such as in the case of IED/blast injuries or high level amputations. Able to be applied within 25 seconds or less, the Target Compression Device is placed at the injury and pumped up until the bleeding stops. If necessary, two can be used to block the hemorrhaging bilaterally.
According to the company, the SAM Junctional Tourniquet is FDA approved to stabilize pelvic fractures, which are often associated with IED injuries. The medical device was also recently approved for axilla hemorrhage.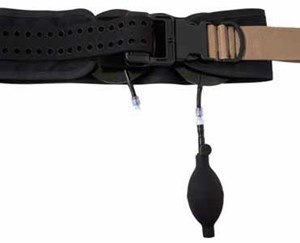 Features for the Junctional Tourniquet include the following: 4 step application, a weight of 1 lb. and 1 oz., patented buckle for accurate tightening, and a ruggedized design.