PRESS RELEASE
PowerDMS Names David DiGiacomo as Chief Executive Officer
---
Industry veteran brings over 15 years of public sector technology experience.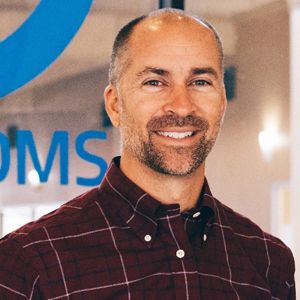 ORLANDO, Fla. — PowerDMS, a leading provider of cloud-based policy management software, today announced that David DiGiacomo has joined the company as chief executive officer. In this role, DiGiacomo will be responsible for leading the day-to-day operations as well as executing the company's growth strategy.
For over 15 years, DiGiacomo served as the CEO and president of OnSolve (formerly ECN), a global provider of cloud-based critical communication solutions for government, enterprise, and SMB clients. Under DiGiacomo's leadership, OnSolve grew from two full-time employees to what it is today, the industry's largest provider of emergency and mass notification services with $100+ million in annual revenue.
"I am excited to welcome Dave as our new CEO," said PowerDMS founder, board member, and former CEO, Josh Brown. "He has the experience we were looking for, along with a vast understanding of our customer base. His track record of scaling a company of our size to our next growth horizon makes him ideally suited to lead the company through this stage of its incredible journey."
Founded in 2001, PowerDMS offers a compliance and content management solution that helps organizations reduce risk and liability. The company provides software tools to organize and manage an organization's critical documents and industry accreditation standards, as well as allow for training and testing of employees. PowerDMS serves customers in public safety, government, and healthcare and has achieved significant organic growth in these markets.
"I'm honored to lead the team at PowerDMS," said DiGiacomo. "The company has a long history of success and an unmatched reputation for customer satisfaction. My goal is to drive strategy that accelerates business growth and technology innovation without compromising the world-class service PowerDMS provides its clients."
Michael Ramich, partner of Frontier Capital, the growth equity firm that invested in PowerDMS last year, said that adding a seasoned leader from the public safety and government software-as-a-service space is key to the company's strategy and future growth. "Dave has the right combination of industry experience and expertise to advance PowerDMS in this next phase of growth."
About PowerDMS
PowerDMS, headquartered in Orlando, Florida, is a cloud-based policy management software company. The application provides practical tools to organize and manage crucial documents and industry standards, train, and test employees, and uphold proof of compliance, thereby helping organizations reduce risk and liability. PowerDMS simplifies document management through powerful collaboration, process, and automation.
About Frontier Capital
Frontier Capital is a Charlotte-based growth equity firm focused exclusively on software and technology-enabled business services companies. Founded in 1999, Frontier partners with management teams that can benefit from capital to accelerate growth, fund acquisitions or generate shareholder liquidity. The firm makes minority and majority equity investments in high-growth companies. For more information, please visit www.frontiercapital.com, or follow Frontier on LinkedIn or @TheFrontierTeam on Twitter.