False identity escape leads to Ind. jail acquiring fingerprint scanner
The "positive identification device" was implemented after Jessica Stringer, 34, used her cellmate's identity to leave the jail
---
By C1 Staff
MARION COUNTY, Ind. — The Marion County Jail has purchased a fingerprint scanner to check the identities of inmates before they are released, after an inmate escaped using a false identity.
The Indy Channel reports that the "positive identification device" was implemented after Jessica Stringer, 34, used her cellmate's identity to leave the jail.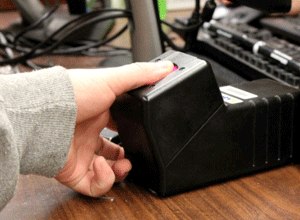 The sheriff's department says they only have one scanner at present, but are working to acquire a second.
They would not comment on the cost of the scanner, or discuss the inmate's escape, which is still under investigation.
State Rep. Christina Hale said that the scanner is a good move, though not a replacement for proper oversight. However, she is still interested to see how the new technology works out, as it could have benefits for other areas of the state.

Request product info from top Corrections Biometrics Identification companies
Thank You!