ASP's Transport Kit wins 2019 Public Safety Product Innovation Award
The Transport Kit allows officers to safely restrain detainees or prisoners
---
By Police1 Staff
APPLETON, Wis. — Armament Systems and Procedures new Transport Kit has won the 2019 Public Safety Product Innovation Award from the North American Association of Uniform Manufacturers and Distributors (NAUMD).
The Transport Kit comprises either a belt or chain waist restraint that integrates with ASP's Rigid Ultra Cuffs. The kit allows the waist component to be applied, adjusted or removed without having to adjust or remove handcuffs. It also features a lock that auto-engages without a key present or exposed. The product is designed to improve speed, efficiency and safety when restraining detainees or prisoners.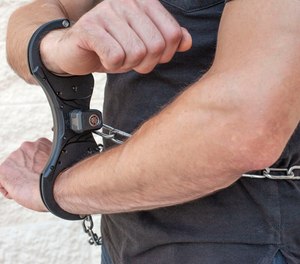 "ASP winning the Best Public Safety Product Innovation category for their Transport Kit exemplifies the reason we created this award," NAUMD President Steve Zalkin said in a press release. "ASP has created a product that enhances law enforcement safety, and NAUMD is proud to honor them with this award."

Request product info from top Prisoner Transport companies
Thank You!