Texas inmate pulls gun on officers, escapes van
---
By Juan A. Lozano
Associated Press
HOUSTON — A convicted sex offender sentenced to life in prison pulled a gun on two guards during a prison transfer Monday and held them hostage temporarily before fleeing on foot in one of the guard's uniforms, authorities said.
At the time of the escape, the inmate was in a wheelchair, which he claimed he needed to help move him around, officials said.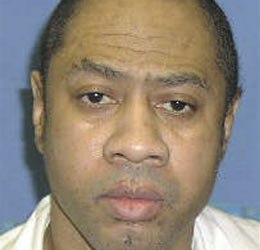 The guards were transferring Arcade Joseph Comeaux Jr. from a prison in Huntsville, north of Houston, to one in Beaumont, in southeast Texas, when he pulled out a gun and told the guards to stop the vehicle, said Michelle Lyons, a spokeswoman for the Texas Department of Criminal Justice.
Comeaux took control of the transport van at 6:30 a.m., nearly two hours into the trip, as the vehicle was going through Conroe, just north of Houston. He told the guards to continue driving until they reached Baytown, a refinery town east of Houston, officials said.
"At some point he brandished a firearm. We do not know how he was able to obtain that firearm and ordered officers to pull off to the side of the road," Lyons said.
At the time, Comeaux was shackled and was in a wheelchair, which he had claimed was needed for mobility, Lyons said.
Comeaux, 49, took the officers' weapons and handcuffed them together in the back of the vehicle before fleeing on foot at around 9 a.m., Lyons said.
The officers were later found unharmed about an hour later.
Comeaux was wearing one of the officer's gray uniforms and black boots and took the guards' weapons, a shotgun and two semiautomatic pistols, Lyons said. He left his own weapon behind.
There were several unconfirmed sightings of Comeaux in the Baytown area, said Lisa Block, a spokeswoman for the Texas Department of Public Safety.
State troopers, the Texas Rangers and a Department of Public Safety helicopter were helping search for Comeaux, Block said.
The 6-foot, 200-pound Comeaux has been in and out of the Texas prison system for the last 30 years, Lyons said.
He was serving a life sentence after being convicted in June 1998 of aggravated sexual assault out of Brazos County, located northwest of Houston.
He was first sentenced to prison in 1979 on three 10-year sentences for rape of a child, aggravated rape of a child and burglary of a building, all out of Harris County, where Houston is located. He was paroled four years later, Lyons said.
His parole was revoked and he returned to prison in 1984 to serve a 20-year sentence on a new charge of indecency with a child out of Harris County. He was paroled in 1991 but was in and out of prison for parole violations until 1996.
Comeaux was given two extra life sentences after being convicted for stabbing his wife and another person in 1999 while she visited him in prison. She survived the attack.
"Apparently, he used his wheelchair to pin her against a wall and then began stabbing her with a handmade metal object," Lyons said.
Comeaux also injured a man who was visiting another inmate at the time and tried to stop the attack.
Authorities said he should be considered dangerous.
The escape triggered a lockdown at Lee College and three campuses in the Goose Creek school district, in and around Baytown.
"TDCJ officials will conduct a Serious Incident Review to determine, among other details, how Comeaux was able to obtain a firearm," Lyons said.

Request product info from top Prisoner Transport companies
Thank You!