Former CO speaks out about conditions at SC prison where deadly riot occurred
The former CO said the prison where seven inmates were killed in a riot was understaffed, and the inmates were treated poorly
---
By Corrections1 Staff
CHARLESTON, S.C. — A former corrections officer who worked at the South Carolina prison where seven inmates were killed in a riot is speaking out on the prison's conditions.
WCIV reports that Shakerra Wiley, who worked at the Lee Correctional Institution for more than a year, said the prison was understaffed and inmates were treated poorly. Wiley said it was difficult to rehabilitate the more than 1,500 inmates in the prison with a shortage of staff.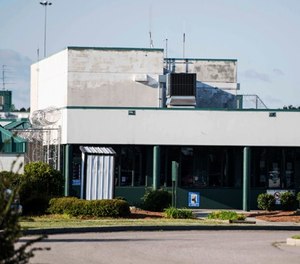 "At one point in time, I know (the inmates) didn't come out (of their jail cells) for a week, everything had to be brought to them, it's just bad," Wiley said.
The inmates suffered psychologically after being stuck in their cells for long periods of time, according to the former CO.
"If you cage an animal for so long, when you let them out you gotta expect them to be wild and that's exactly how they were, Wiley said.
The former officer said the prison was supposed to have two officers in one dorm, but she said there were many times where she had to work in a dorm for herself. She also said cell phone contraband was a problem.
DOC Director Bryan Stirling said a managed access program that prevents cell phone signals from entering the prison is being installed to address the issue.
Wiley told WIS-TV that officers did everything correctly responding to the deadly riot. She added that officers are only armed with pepper spray.
"We're not trained to handle large-scale riots when there are hundreds of them and only a couple of you," she said. "You're supposed to get out, lock it down and call for help and that's what they did."
The former CO said rehabilitation should be the focal point for all inmates.