Lawsuit filed in death of inmate killed in Okla. riot
Four inmates, including Kyle Tiffee, were fatally stabbed during a riot at the Cimarron Correctional Facility
---
Associated Press 
CUSHING, Okla. — The estate of a state inmate who was killed during a prison melee has filed a lawsuit against the privately-run prison's management company and an unidentified inmate.
Kyle Tiffee's estate filed the lawsuit Tuesday, The Tulsa World reports. Four inmates, including the 23-year-old Tiffee, were fatally stabbed and several other inmates were wounded during a September 2015 fight at the Cimarron Correctional Facility in Cushing, Oklahoma.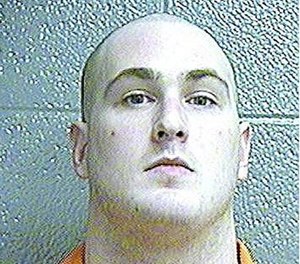 An Oklahoma prison workers group has said the deaths were the result of violence between two white gangs. The facility's management company, Tennessee-based Corrections Corp. of America, hasn't confirmed a motive for the stabbings.
The lawsuit alleges the company was negligent, and that prison staff were complicit in allowing contraband to be collected in inmates' cells and encouraged competition in drug trafficking that increased tension in the unit.
The newspaper was unable to get a comment from the company.
The Oklahoma Department of Corrections released an updated copy of the facility's report on the fight, saying the altercation happened after an officer noticed white inmates separating into groups. The report says the groups began fighting with and without weapons.
Attorney J. Spencer Bryan, who represents Tiffee's estate, said the Department of Corrections has denied his request for a video of the fight. Department spokesman Alex Gerszewski said the agency would not release the video "for security reasons," since the investigation is ongoing.
No charges have been filed in connection to the inmates deaths.
Copyright 2016 The Associated Press. All rights reserved.