Lawsuit: New York flouts prison solitary confinement rules
The suit accuses officials of holding people in extended segregation even though they don't meet the law's criteria
---
By Michael Hill
Associated Press
ALBANY, N.Y. — New York prison officials were accused in a lawsuit of subjecting people to prolonged solitary confinement in violation of a state law meant to strictly limit a practice increasingly criticized as inhumane.
The New York Civil Liberties Union and Prisoners' Legal Services of New York filed a class-action lawsuit late Wednesday in an Albany court claiming that the state routinely flouts limits on solitary confinement approved in 2021 by state lawmakers.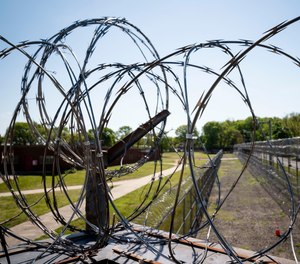 New York is one of several states that in recent years that approved laws limiting solitary to 15 days or less, and similar bills have been introduced in many other states, according to data from the Unlock The Box advocacy campaign.
The New York law limits solitary confinement in most cases to three consecutive days or six days in any given 30-day period.
But prisoners can be confined alone for longer periods for specified "heinous and destructive" acts, such as injuring someone or acquiring a deadly weapon. In those cases, the "extended segregation" limit is 15 consecutive days or 20 days in a 60-day period.
The lawsuit accuses prison officials of holding people in extended segregation even though they don't meet the narrow criteria spelled out in the law. Some were sentenced to well over 15 days, which can be legal if prisoners meet the criteria and serve their sentence in a special unit related to rehabilitation or mental health treatment.
"I was sentenced to 730 days in solitary confinement. I have so much time in there that sometimes it feels like I'm never going to get out," co-plaintiff Luis Garcia said in a prepared statement.
The lawsuit claims that Garcia's violation, throwing suspected bodily fluids at guards, did not meet the criteria for extended segregation.
A spokesman for the state Department of Corrections and Community Supervision said the agency has not been served and does not comment on pending litigation.