Joran van der Sloot stabbed twice in prison
The man suspected in the 2005 disappearance of Ala. teen Natalee Holloway in Aruba, was stabbed and seriously injured
---
By Doug Stanglin
USA Today
Joran van der Sloot, a key suspect in the 2005 disappearance of Alabama teenager Natalee Holloway in Aruba, was stabbed and seriously injured in the Peruvian prison where he is serving 28 years for murder, according to his lawyer and his wife.
Máximo Altez, his attorney, told RTL Boulevard Monday that his client had suffered "wounds that are definitely two inches deep."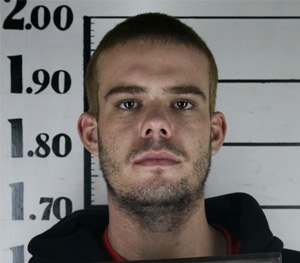 Van der Sloot's wife, Leidy Figueroa, told the Dutch-language TV program that her husband was stabbed in the shoulder and waist by fellow prisoners. She also said she visited him Sunday in prison and smuggled out abloody polo shirt as evidence.
Van der Sloot was transferred in August to the maximum security prison in the Andes in Lima in August. Prison officials said he was moved from the more relaxed prison outside Lima for threatening the warden after guards confiscated a mobile phone he had in his cell, the BBC reported.
Full Story: Report: Joran van der Sloot stabbed twice in prison