Use of force at issue in former Pa. corrections officer's trial
William Cappalonga is accused of threatening to kill an inmate as he repeatedly slammed his head against the floor
---
By Rich Cholodofsky
Tribune-Review
WESTMORELAND COUNTY, Pa. — A prosecutor said a former Westmoreland County Prison guard crossed the line when he allegedly threatened and assaulted an inmate at the conclusion of a physical altercation at the lockup.
"The use of force, how much is enough when he crosses the line, that's what this case is about," Assistant District Attorney Jackie Knupp told jurors Tuesday during opening statements in the trial of William Cappalonga, a former prison guard accused of threatening to kill an inmate as he repeatedly slammed his head against the floor.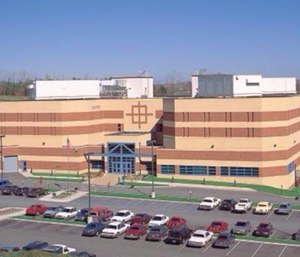 Cappalonga, 26, of Belle Vernon was charged with three misdemeanor counts of official oppression, simple assault and terroristic threats during the prison melee on Sept. 18, 2018.
Knupp said Cappalonga was one of about 10 guards who responded to a call for help from the jail's K-9 officer who was attacked by inmate Brian Rebold during what officials said was a mental health crisis. Prosecutors contend Rebold refused orders to return to his cell during a jail lockdown, became violent and attacked the officer, who directed his dog to subdue the inmate.
As the dog latched onto Rebold's arm and tore through his flesh, other guards responded, Knupp told jurors. Rebold's legs were placed in shackles, and he was pushed face down and handcuffed behind his back, she said.
"Up until that time, everything was by the book," Knupp said.
That is when Cappalonga leaned in, threatened to kill Rebold and slammed his head against the ground five times, she told jurors.
Defense attorney Ken Noga said Cappalonga's role was to push the inmate's head to the ground to ensure he remained still and suggested video of the incident will convince jurors to find his client not guilty.
"That was his task, and that was what he was there to do," Noga said.
Cappalonga was fired after the incident. Noga said Cappalonga works as a garbage man.
Rebold, who initially was jailed on charges in connection with assaults in New Kensington, this year pleaded guilty to those offenses, as well as assaulting a jail guard. He was sentenced to 11 1/2 to 23 months in jail and must complete mental health treatment.
Testimony will begin Wednesday when the trial reconvenes before Common Pleas Judge Meagan Bilik-DeFazio.
———
©2020 Tribune-Review (Greensburg, Pa.)
McClatchy-Tribune News Service