Escaped inmate 'saved' from wild coyotes
An escaped inmate was recaptured after he made a 911 call asking for help after he was chased by wild coyotes
---
By C1 Staff
ROCK ISLAND COUNTY, Ill. — An escaped inmate was recaptured when he made a 911 call asking for help after he was chased by wild coyotes.
Local News 8 reports that Daniel Rice, who had been facing theft, burglary and criminal mischief charges, escaped during a hospital visit on Oct. 20.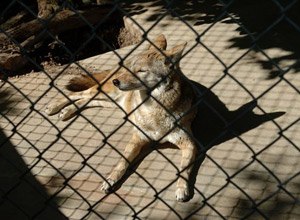 Deputies responded to someone named Zachary Turner claiming that he and his sister were being chased by '20 or 30 coyotes' at Loud Thunder.
When deputies arrived on the scene, they recognized Rice as the escapee and further identified him with a pacemaker scar on his chest.
Rice was arrested and transferred from the Rock Island County Jail to the Muscatine County Jail.