Fla. inmate sentenced to 20 years for 2017 CO assault
The officer was stabbed multiple times with a shank-type weapon during a riot
---
By Sarah Sinning
PANAMA CITY, Fla. — An inmate has been sentenced to 20 years for attacking a correctional officer during a 2017 riot at the Gulf Correctional Institution in Gulf County, Florida, the News Herald reports.  
Jose Moreira was found guilty on October 28 of aggravated battery and battery on a law enforcement officer. He was one of several inmates charged in the attack, which resulted in the officer being stabbed multiple times with a shank-type weapon.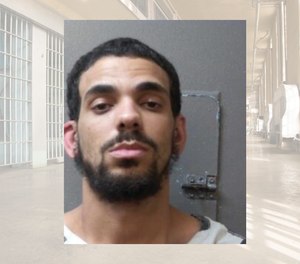 According to a statement from State Attorney Larry Basford, Moreira was deemed a habitual offender during the sentencing hearing, which led to the harsher penalty. Aggravated battery usually carries a 15 year maximum sentence in the state.
Moreira's previous felony convictions, Basford said, included two for dealing in stolen property, three burglaries, two grand thefts, one possession of a controlled substance, and one felon in
possession of a firearm.
During the trial, the CO who was assaulted said that he had tried to create distance between himself and a group of inmates chasing him with weapons. Another officer testified that he saw Moreira making a stabbing-like motion at the victim after he was knocked to the ground.
The weapon used in the attack was recovered after responding officers deployed chemical agents to disperse the group.