Suge Knight says jail conditions hampering his defense
Rapper said he had been prevented from speaking with his attorney and interviewing new attorneys he wants to represent him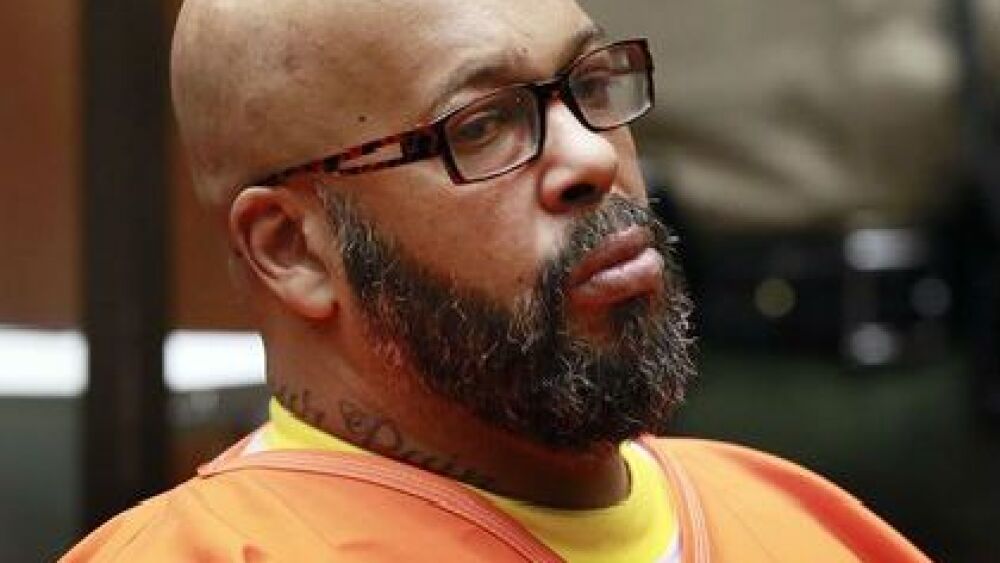 By Anthony McCartney
Associated Press
LOS ANGELES — Former rap mogul Marion "Suge" Knight said Thursday that he will seek to delay his upcoming murder trial because jail restrictions are preventing him from mounting a proper defense.
Knight spoke for more than 10 minutes during Thursday's hearing, telling Los Angeles Superior Court Judge Ronald Coen that he had been prevented from speaking with his attorney and interviewing new attorneys he wants to represent him.
"This is my life," Knight said, urging Coen to allow him to call his attorneys more frequently.
Knight's attorney Thaddeus Culpepper also told Coen that he would ask for a delay in the trial scheduled for August because the Death Row Records co-founder had been unable to meet with his investigator since late January.
Coen did not delay the trial, and told Knight, 51, that his concerns would have to be addressed by another judge who's hearing a motion about Knight's jailhouse conditions later Thursday.
Knight said detectives handling the case placed a jailhouse informant in a cell next to him and that man had access to more evidence in the case than he did.
"I read my murder book from jailhouse informant," Knight said, referencing a document that compiles major evidence in a homicide case.
A prosecutor declined to address Knight's allegations.
Knight has been kept under tight security since he was charged in February 2015 and had his privileges to visit or call family members rescinded earlier this year. That order was issued under seal.
Knight was a key player in the gangster rap scene that flourished in the 1990s, and his Death Row Records label once listed Dr. Dre, Tupac Shakur and Snoop Dogg among its artists. He lost control of the company after it was forced into bankruptcy.
He faces potential life sentences if convicted because of prior convictions for armed robbery and assault with a gun.
Knight has suffered several medical episodes while in custody, and recently underwent surgery after his appendix burst. He told Coen that he had lost 65 pounds. "I'm better," Knight told Coen.
Copyright 2016 The Associated Press