Va. preparing to execute 1st inmate in nearly 3 years
Unless Gov. Terry McAuliffe or the U.S. Supreme Court steps in this week, Alfredo Prieto will be the first Virginia inmate to be executed in nearly three years Thursday
---
By Alanna Durkin
Associated Press
RICHMOND, Va. — Virginia is poised to execute a convicted serial killer who claims he's intellectually disabled using lethal injection drugs from Texas because the state's supply of another controversial drug will expire the day before the execution is supposed to take place.
Unless Gov. Terry McAuliffe or the U.S. Supreme Court steps in this week, Alfredo Prieto will be the first Virginia inmate to be executed in nearly three years Thursday.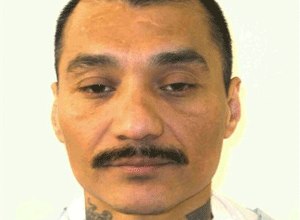 The El Salvador native was already facing execution in California for raping and murdering a 15-year-old girl when a Virginia jury sentenced him to death in 2010 for the 1988 killings Rachael Raver and her boyfriend, Warren Fulton III. California officials agreed to send him to Virginia on the rationale that it was more likely to carry out the execution.
Authorities have said DNA and ballistics evidence has linked Prieto to several other killings in California and Virginia but he was never prosecuted because he had already been sentenced to death.
Matthew Raver, Rachael Raver's brother, said Prieto's seemingly endless efforts to delay his execution have felt like "salt in the wound" for his family, which remains devastated by his sister's death nearly three decades later. Matthew Raver plans to attend the execution at the Greensville Correctional Center.
"I look forward to it as a relief that this individual ... and all his games, his plotting, his violence has ended," Matthew Raver said.
But Prieto's lawyers are still fighting to prove that the 49-year-old is intellectually disabled and therefore disqualified for the death penalty.
Prieto's exposure to violence in warn-torn El Salvador and a lack of proper nutrition because his family was poor contributed to "significant brain dysfunction" that affected his ability to think abstractly and control his impulses, Ricardo Weinstein, a psychologist who evaluated Prieto at the defense's request, said during his trial in 2007.
As a child, Prieto struggled with learning and was quiet and withdrawn, often sitting alone and "staring blankly at nothing," Prieto's attorneys said last week in their request to McAuliffe to delay the execution. They want Prieto to return to California, where they believe he can receive a "full and fair" assessment of his intellectual disability. McAuliffe has not yet made a decision on Prieto's request.
Prieto's lawyers appealed his death sentence after the U.S. Supreme Court ruled last year that rigid cutoffs on IQ test scores used in Florida to determine whether someone is intellectually disabled were unconstitutional. Virginia had a virtually identical law.
But a federal appeals court ruled in June that Prieto failed to prove that no reasonable juror would find him eligible for execution, saying that Prieto's ability to handle everyday tasks was "at best inconclusive."
Psychologists testifying for the prosecution noted that Prieto was well-spoken, bilingual and analytical. But Prieto's attorneys and advocates for people with intellectual disabilities say his cognitive strengths are irrelevant.
"You shouldn't discard the idea that someone has an intellectual disability just because they have a girlfriend or a job," said Rob Lee, one of Prieto's lawyers.
They have appealed to the U.S. Supreme Court, which has not yet decided whether it would hear the case. Prieto has also asked the justices to rule on the constitutionality of Virginia's policy of automatically placing death row inmates in solitary confinement.
With 110 executions, Virginia ranks just third in the nation for the number carried out since the Supreme Court reinstated capital punishment in 1976.
But the state hasn't executed an inmate since January 2013, when Robert Gleason Jr. was put to death in the state's electric chair, which inmates can choose over lethal injection. Gleason had been serving a life in prison for a 2007 murder when he killed his cellmate in 2009.
Since Prieto didn't make a choice, the state will use a lethal three-drug cocktail.
The first drug will be pentobarbital that Virginia obtained from Texas because its supply of midazolam will expire on Wednesday, said Lisa Kinney, a spokeswoman for the Virginia Department of Corrections. Virginia recently approved the use of midazolam — a controversial drug used in a botched execution in Oklahoma last year — but has never used it.
Death penalty opponents, who have been pressing McAuliffe to call off the execution, plan to hold vigils at 10 locations across the state Thursday evening.
Dede Raver, Rachael Raver's sister, said she believes Prieto's execution will help her and others who were affected by the killings to close a long and painful chapter in their lives.
"I have no interest in taking someone's life away, but honestly I feel like Prieto will return to hell," she said. "This man is so evil and he has no regard for human life."