Convicted killer pleads guilty to assault of COs
The man serving a life sentence for a double murder admitted to an attack on COs that left one with a traumatic brain injury and broken ribs
---
The Western News 
LIBBY, Mont. —A Missoula man serving a life sentence in state prison for a 2017 double murder, in which he tried to dissolve victims in acid after fatally stabbing them, admitted to an attack on correctional officials that left one with a traumatic brain injury and broken ribs, Attorney General Austin Knudsen announced recently.
Augustus Storm Standing Rock, 31, pleaded guilty today in Powell County District Court to one count of aggravated assault on a peace officer while in detention and three separate counts of assault on a peace officer.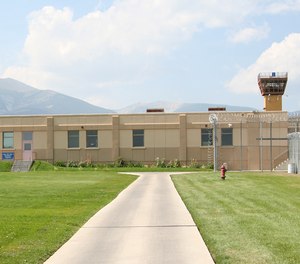 In exchange for his guilty plea, the Attorney General's Office and the defendant have agreed to recommend a life sentence with a 40-year parole restriction, meaning Standing Rock will not be eligible for parole until 2063.
"Montana correctional officers risk their safety every day in order to enforce rules and keep order within our jails and prisons, and I am grateful for the work they do," Attorney General Knudsen said. "This case, involving multiple correctional officers injured and a sergeant with a traumatic brain injury, should never have happened, but I am glad justice is being served. My office will continue to seek justice and protect the safety of the men and women working in correctional facilities."
Leading up to the attack, Standing Rock tried to corrupt a Montana State Prison sergeant and the sergeant wrote him up. In retribution, on Jan. 18, 2022, Standing Rock attacked the sergeant and other officers trying to subdue him. Standing Rock caused a traumatic brain injury and broke the ribs of the sergeant.
Standing Rock attacked other correctional officers that came to the sergeant's aid by biting, head-butting, and punching them. Since the attack, that sergeant has been seeing a neurologist due to ongoing memory loss issues and migraines and to recover regular thought processes.
Standing Rock was serving his life sentence with the possibility of parole in the Montana State Prison after he admitted to fatally stabbing two people to death, dismembering both victims' bodies, and trying to dissolve the body parts in tubs filled with acid in the basement of a Missoula home in August of 2017.
According to Montana State Prison records, Standing Rock had two previous convictions for violent offenses. They included assault with a weapon in 2013 in Missoula County and criminal endangerment in 2015 in Lewis and Clark County.
Assistant Attorney General Patrick Moody prosecuted the case, which was investigated by the Montana Department of Corrections Investigations Bureau.
The sentencing hearing is scheduled for Aug. 8.
___
(c)2023 The Western News (Libby, Mont.)
Visit The Western News (Libby, Mont.) at www.thewesternnews.com
Distributed by Tribune Content Agency, LLC.
McClatchy-Tribune News Service