SC prison riot highlights universal problems facing corrections
Correctional facilities nationwide face the same challenges that led to the SC riots: understaffing, contraband cellphones and prison gangs
---
April 15, 2018, was a scary day for both inmates and staff when three units became the center of a gang war at Lee Correctional Institution in South Carolina. Seven inmates were killed and 22 injured in the deadly prison riot that ensued.
The South Carolina Department of Corrections (SCDC) has faced many problems in recent years, with facilities plagued by understaffing, contraband and gang activity. This is not the first time violence has broken out in the Lee Correctional Institution. Last year an inmate was killed during a fight and in 2015, two correctional officers were stabbed.
While South Carolina focuses on fixing staffing issues that have left one out of every four correctional officer posts vacant throughout the state, safety and security at each of the state's 21 facilities is becoming harder to maintain.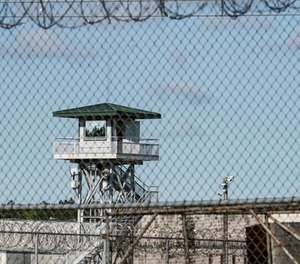 Why correctional officer staffing matters
Preventive and reactive measures in corrections are the backbone for maintaining safety and security behind the prison wall. Adequate staffing is required for both.
Preventive measures include everything from searches to proper investigations. Without preventive measure in play, drugs and cellphones find their way into the facilities, weapons are made and the staff's ability to protect the inmate population – as well as themselves – is impacted. Being preventive keeps staff ahead of the game.
As for reactionary measures, responses are severely limited when facilities are crippled by understaffing. When an emergency arises, staff scramble as supervisors look for a proper response team. In many cases, understaffed facilities lead to supervisors making unethical choices in their hope to obtain the best response to an emergency code. These choices can include forcing an officer off a mandated post to respond, or running into a code without the proper amount of staff.
Efforts should be made to have a standing response team of at least five officers always available. This way, when a supervisor is called, they can go into the area of duress and evaluate what is happening, knowing the response team is on its way.
But no response team will enter an area unless there is some form of control present. This should explain the delayed response during the South Carolina prison riot. If the area is in duress and does not have some level of control maintained from a secured area, the response team may jeopardize the safety of the whole facility by opening that door and then getting overwhelmed by the threat.
Why contraband cellphones matter
The issue of contraband cellphones requires immediate attention.
SCDC Prison Director Bryan Sterling has made every effort to partner with the FCC to come up with a solution that jams cellphones inside the prison wall. In the past, he has been shut down with each and every attempt, but recent news shows that measures are finally be taken to limit use of cell phones behind the prison wall.
I believe cellphones helped to facilitate the riot in the Lee Correctional Institution by allowing inmates to organize the attacks. Cellphones provided the inmates with unity and organization, which is the biggest threat facing any correctional facility, prison and jail.
Speaking of unity and organization, correctional facility security is constantly threatened by gang activity both inside and outside the wall. Cellphones give gangs power because they are able to conduct their illegal business unfettered by any form of investigative measures. Therefore, staff can make all effort to segregate gangs and gang members to minimize their strength, but all that effort is fruitless when cellphones can override our collective effort to maintain a safe and secured facility. 
Why rehabilitation matters
People are quick to bastardize the "system" and blame everything and everyone but the inmates who are responsible for their negative behavior.
Safety is paramount for rehabilitation, for both the staff who provide the service and the inmates who participate in rehabilitation programs. Without safety, there can be no rehabilitation. If there is a threat in the environment, that threat must be handled in order to maintain safety and keep programs running effectively.
The corrections profession welcomes inmates who want to reform their behavior. Many rehabilitation programs have brought true change to those willing to step up and take the journey. These programs can come from multiple departments including education, social services, mental health and religion. But inmates have to want to participate. People cannot be forced to change.
Next steps
The prison riot at the Lee Correctional Institute was a tragic day for South Carolina and the nation as a whole. To prevent incidents like this from happening again, there are 3 key steps to take:
Hold inmates accountable for their actions. Blame has to be put in the hands of the individuals who decide to pick up a weapon and beat someone to death.
Balance the system. We need to assess how we can run a safe and secured facility while continuing our efforts at inmate rehabilitation.  
Recognize the role of the CO. Correctional officers must be recognized and respected for their greater role in law enforcement. With that recognition, staffing numbers will improve.