Md. sheriff's office gives hazard pay to detention staff during January COVID surge
The sheriff authorized an additional $5 per hour for regular hours scheduled and worked
---
By Madison Bateman
Carroll County Times
        
WESTMINSTER, Md. — During the surge of COVID-19 cases in Carroll County earlier this month, Sheriff Jim DeWees said his department saw an unprecedented increase in the number of personnel and detention center inmates testing positive for the virus.
As a result, DeWees authorized an hourly hazard pay incentive "so deputies would take proactive health measures while off so they can make sure they are coming to work healthy," he told Carroll County commissioners Thursday.
The sheriff authorized an additional $5 per hour for regular hours scheduled and worked by deputies at the detention center during the Jan. 6-19 pay period.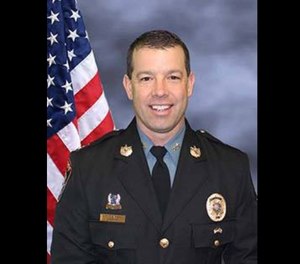 The sheriff said he expected the incentive pay to cost a maximum of $31,000 and planned to cover the cost through the sheriff's office regular operating budget. On Thursday, he asked the commissioners for federal COVID-19 relief funds to be used for the "emergency expenditure."
DeWees said the situation amounts to an emergency because, in addition to being exposed to COVID-19 every day, deputies are at a disadvantage entering housing units when dressed in full personal protective equipment, or PPE, attire, adding risk to their job.
Commissioners approved the request Thursday to allocate $31,000 of the county's Fiscal Recovery Funds program money to cover the hazard pay authorized by the sheriff.
"This is well within the parameters of the FRF funding," Commissioner Stephen Wantz, R-District 1, said. "Moving forward there will be additional money that we can be putting toward efforts such as this."
The Fiscal Recovery Funds program is part of the federal American Rescue Plan, scheduled to deliver $350 billion to state, local and tribal governments across the country to support the response to and recovery from the COVID-19 public health emergency.
Carroll County will receive a direct federal award of $32,718,855 in two allocations. The first was received in May 2021 and the second is expected in May 2022.
Throughout the COVID-19 pandemic, the sheriff's office has provided personal protective equipment and related supplies to employees and inmates in the detention center, according to Vicky McDonald, director of administrative services for the sheriff's office. The sheriff's office has also conducted testing in order to stop the spread of the virus and proactively manage operations and shift coverage as needed.

"Between Jan. 1 through the 19th we tested around 90 employees and several of their family members, with 24 employees and six family members testing positive," DeWees said. Within that period, 36 inmates also tested positive.
The sheriff's office offers vaccinations at the detention center to any inmate or staff, DeWees said, and the inmate population is currently 80% vaccinated.
"The positive COVID cases within the detention center were a majority asymptomatic and those who had symptoms weren't severe," DeWees said.
As of Thursday, six deputies and two civilian employees had tested positive, according to the sheriff.
Separate housing units have been set up to quarantine and isolate inmates that are COVID positive.
Deputies regularly check on and communicate with those inmates, and when entering those units "are required to wear full PPE gear, including a gown, gloves and N95 mask," DeWees said.
The Carroll County Sheriff's Office is using about 300 gowns, 30 N95 masks and 300 sets of gloves each day in the management of the quarantine housing units.
     
(c)2022 the Carroll County Times (Westminster, Md.)
McClatchy-Tribune News Service