More than 100 Mass. COs suspended in past month for refusing COVID vaccine
The state began firing officers last week and about a dozen more disciplinary hearings are slated for Monday
---
By Alison Kuznitz
masslive.com
        
BOSTON — At least 150 unvaccinated Massachusetts Department of Correction employees have been suspended since Oct. 17, when Gov. Charlie Baker's strict mandate took effect requiring more than 40,000 workers and contractors to be fully inoculated against COVID-19.
Those prison officers, maintenance workers and recreation officers were suspended without pay after refusing to get the COVID shot, according to the latest data shared with MassLive on Friday. But some of those 150 employees, grappling with the loss of their livelihood and pension benefits, ultimately received the Johnson & Johnson vaccine or the first dose of the Moderna or Pfizer vaccines, MassLive has learned.
Baker and DOC spokespeople on Friday did not respond to MassLive questions about the latest disciplinary actions taken against state workers.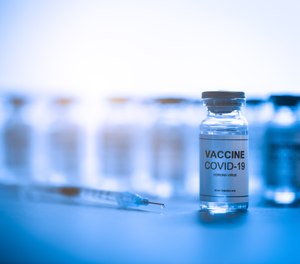 The only data report on Baker's vaccine mandate, released on Oct. 27, showed 362 employees were on the state's discipline track and 130 had voluntarily resigned. At the time, Massachusetts had fired 11 state workers.
It's difficult to pinpoint the precise vaccination and suspension tallies because the numbers are constantly in flux.
Some employees are choosing to get immunized within hours of their disclipinary hearings, according to individuals who requested anonymity to speak openly about what they see as the inconsistent administrative handling of Baker's mandate. About a dozen more disclipinary hearings for DOC workers are slated for Monday.
The state began firing prison officers last week, after they failed to comply with Baker's mandate following five-day and 10-day unpaid suspensions.
More than 94% of state workers had complied with Baker's mandate as of Wednesday, Massachusetts Assistant Secretary and Chief Human Resources Officer Jeff McCue said in an email to all Executive Department employees.
"This marks a remarkable achievement that we should all be proud of," McCue wrote in the letter obtained by MassLive.
McCue did not disclose the compliance rate by individual department or agency in his letter. McCue said that COVID booster shots are not required now, though the letter was sent one day before the Baker administration announced all Massachusetts residents ages 18 and older are eligible for the booster.
Baker has repeatedly defended his vaccine mandate, calling it "perfectly appropriate" since state employees interact directly with the Massachusetts public. Health experts say the Pfizer, Moderna and J&J vaccines are all safe and effective at preventing severe illness and death.
The Baker administration did permit state workers to seek religious or medical exemptions from the vaccination requirement. Yet dozens of state workers who managed to demonstrate their religious beliefs were still denied vaccine waivers, according to interviews with MassLive.
Waivers would pose an "undue hardship" and "increase workplace safety risks" at different state agencies, according to rejection letters reviewed by MassLive. Some correction officers initially secured vaccine waivers — but they were later told those approvals had been "issued in error," MassLive reported last month.
©2021 Advance Local Media LLC.
McClatchy-Tribune News Service